Li Koreya Vîdyoyê Çareseriya Birîna Lazerê Ji Bo Tîrêjê Xaça Otomobîla
Makîneyên birrîna lûleya lazerê ya fiberxwedî avantajên cûda yên pêvajoyê neXaça Car Beams(tîrêjên xaça otomotîvê) ji ber ku ew pêkhateyên tevlihev in ku ji aramî û ewlehiya her wesayîtek ku wan bikar tîne de beşdariyek diyarker dikin.Ji ber vê yekê kalîteya hilbera qedandî girîngiyek girîng e.Wekî tîrêjên takekesî yên di hundurê wesayîtê de, ew piştrast dikin ku di bûyera lihevketinek ji alîkî de cîhê rêwiyan teng nakin.Tîrêjên Cross Car di heman demê de destekê didin rêwer, bagên hewayê, û tevahiya dashboardê.Bi modelê ve girêdayî, em dikarin vê hêmana sereke ji pola an aluminiumê çêbikin, û makîneya qutkirina lazerê ji bo birrîna van materyalan baş dike.
Pargîdaniya Hyundai Motor pargîdaniyek motorê ya navdar li Koreyê ye, ku bi viya ve girêdayî ye ku bibe hevparê jiyanê di otomobîlan de û ji derveyî.Pargîdanî - ku rêberiya Koma Hyundai Motor, avahiyek karsaziyek nûjen e ku karibe çavkaniyan ji hesinê şitil berbi gerîdeyên qediyayî veguhezîne.Ji bo baştirkirina karîgeriya hilberîna xwe û nûvekirina alavên xwe, pargîdaniyê biryar da ku makîneyek qutkirina lazerê ya boriyê destnîşan bike.

daxwazên Mişterî

1. Hilbera xerîdar ji bo pîşesaziya otomotîvê boriyek e, û pêdivî bi pêvajoyek girseyî û otomatîk heye.
2. Pipe diameter 25A-75A ye
3. Dirêjahiya boriya qedandî 1.5m e
4. Dirêjahiya boriya nîvqediyayî 8m e
5. Piştî birrîna lazerê, ew daxwaz dike ku milê robot rasterast dikare boriyek qediyayî ji bo şopandin û pêvajoya çapkirinê bigire;
6. Pêdiviyên xerîdar ji bo rastbûn û karbidestiya birrîna lazerê heye, û leza pêvajoyê ya herî zêde ji 100 R / M ne kêmtir e;
7. Divê beşa birrîna birrê tune be
8. Divê çembera birrîn nêzî çembera bêkêmasî be
Çareseriya Laser Zêrîn
Piştî lêkolînek baldar, me komek lêkolînê ya taybetî, tevî beşa R&D û rêvebirê hilberîna me, saz kir da ku çareseriyek ji bo hewcedariyên wan ên birrîna tîrêjên xaçerêya gerîdeyê bibînin.
Li ser bingeha P2060A, me makîneya qutkirina lazerê ya boriyek modelek P2080A xweş kir da ku hewcedariyên wan ên birrîna boriyek dirêjahiya 8 û barkirina otomatîk bicîh bîne.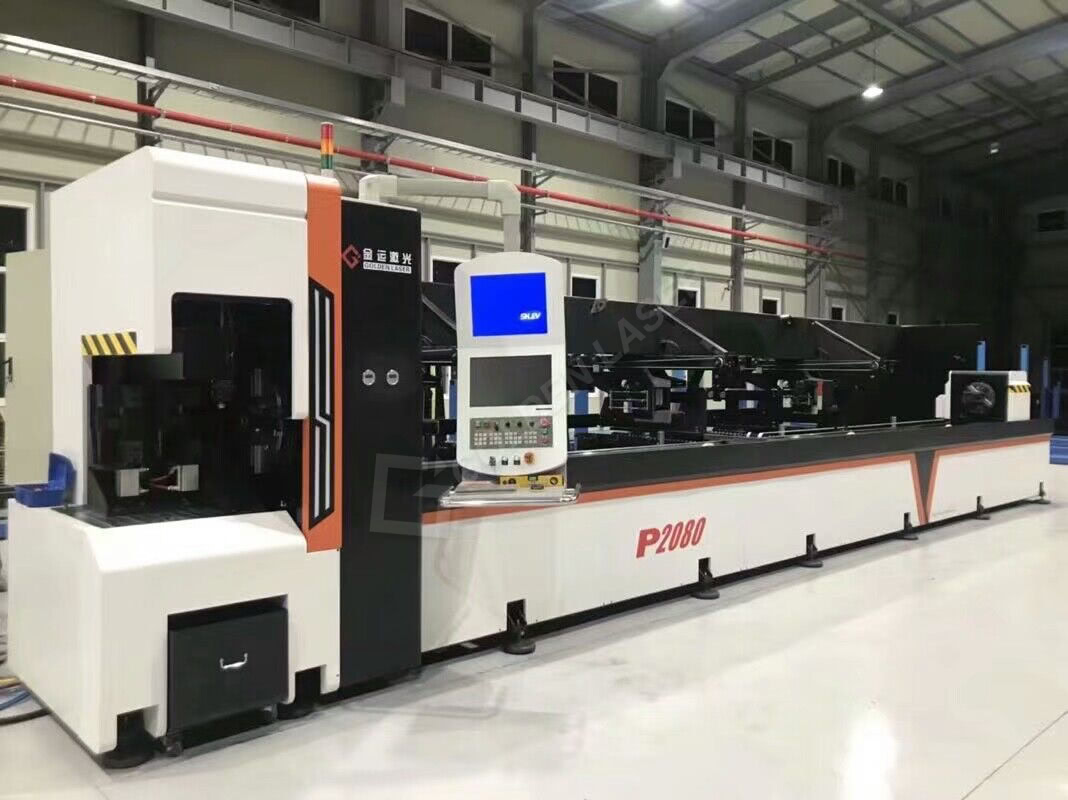 Pipe Laser Cutting MachineP2080A
Di dawiya berhevkirina materyalê de, wê milek robotek ji bo girtina boriyê zêde kir.Ji bo misogerkirina rastbûna birînê, divê her perçeyek berî qutkirinê ji hêla milê robotê ve zexm were girtin.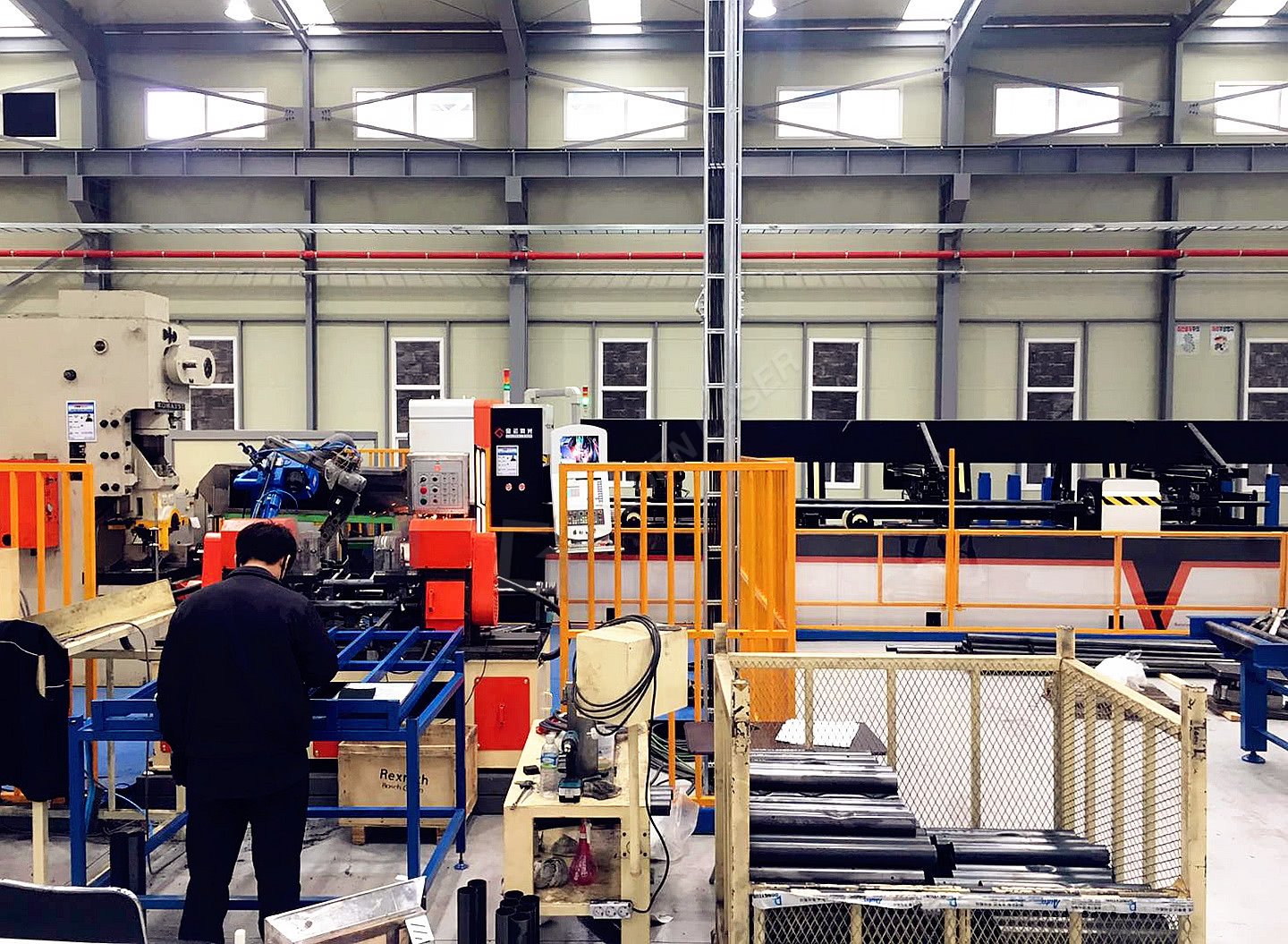 Piştî qutkirinê, milê robot dê boriyê ji bo çapkirin û kişandinê radestî prosedurên paşîn bike.
Divê kunên lûleya bendikê bi destên xwe werin birînMakîneya birrîna lazer a robotê 3D.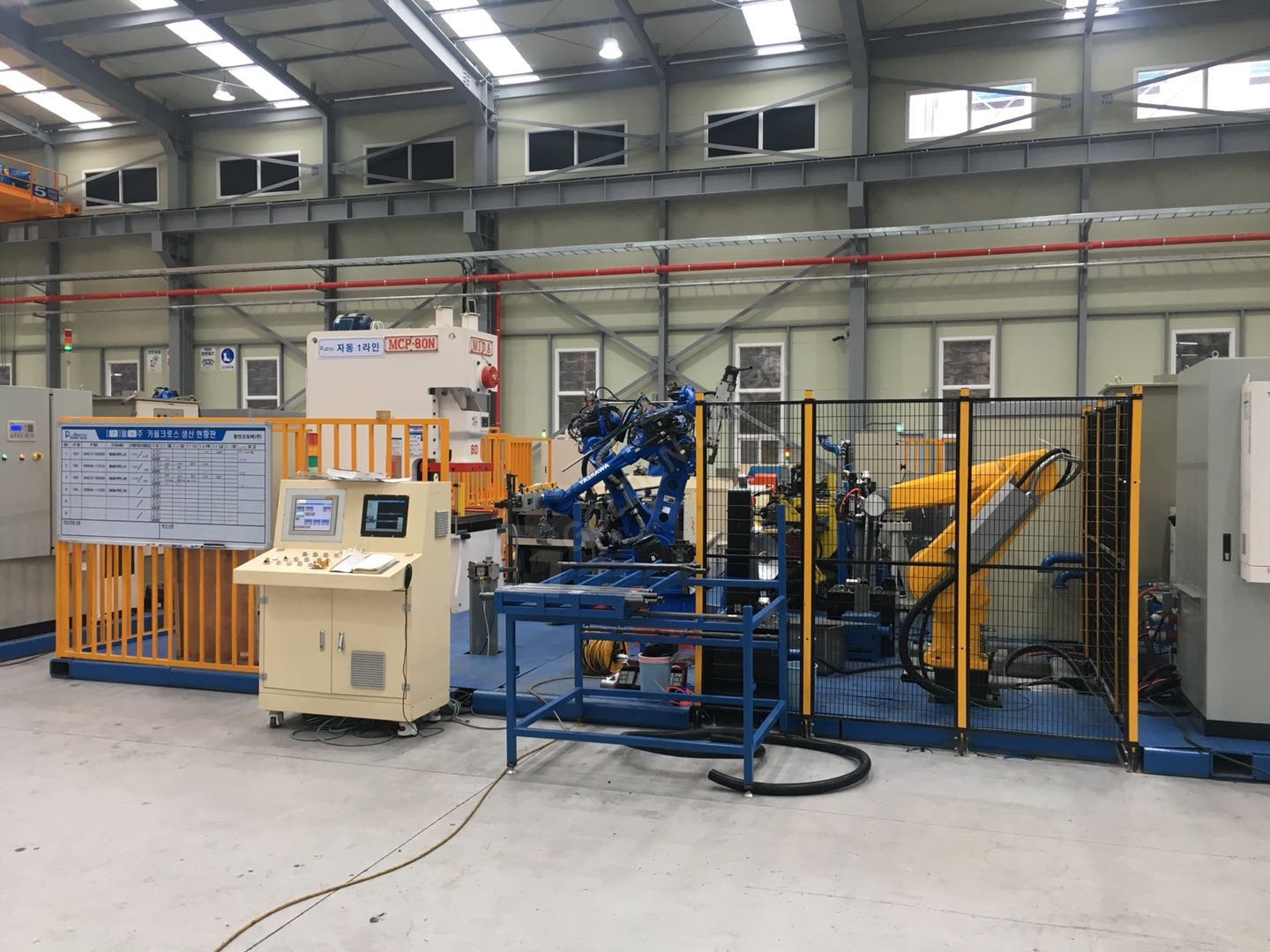 Çareseriya Xweserî bistînin!
Wekî ku hûn dibînin, gelek awayên karanîna wê heneMAKÎNA KURIYA TUBE LÊZERji bo fêmkirina xeta hilberîna otomatîkî.Û, naha ew dem e ku hûn çareseriya xweya xwerû bistînin û îmkanan bigerin.