Fiber Laser Cutting Tube Machine For Fitness / Sports and Playground Equipment
Machine Details
Material & Industry Application
Machine Technical Parameters
Product Tag
Fiber Laser Cutting Tube Machine P2060A For Fitness / Sports and Playground Equipment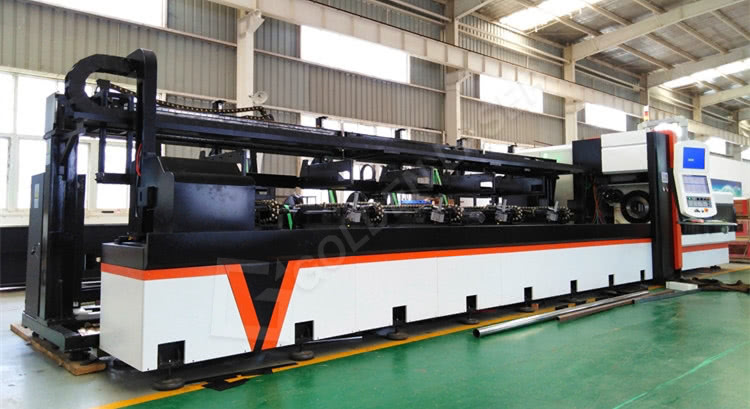 Machine Details
Automatic feeding device and pipe cutting machine combination display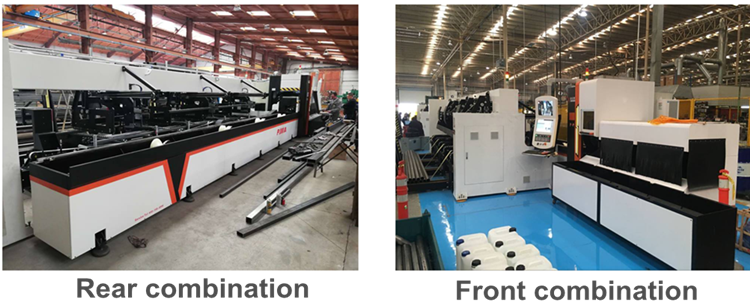 Automatic Bundle Loader Features
Automatic bundle loader for option which saves labor and loading time, achieve mass production purpose.
Round pipe,rectangular pipe and other pipes can be fully automated loading, without human intervention.
Other shapes pipecan be semi-automatic feeding artificially.Max Loading Bundle 800*800mm.
Max Loading Bundle Weight 2500kg.
The tape support frame for easy removal.Bundles of tubes lifting automatically.Automatic separation and automatic alignment.
Robotic arm stuffing and feeding accurately.





1500W Fiber Laser Tube Cutting Machine P2060 For Fitness Equipment Industry In Thailand
 1500W Fiber Laser Pipe Cutting Machine Demo Video In Thailand Customer Site

---
---
Applicable Materials
Stainless steel, carbon steel, aluminum, brass, copper, alloy steel and galvanized steel etc.
Applicable Industry
Metal furniture, medical device, fitness equipment, sports equipment, oil exploration, display shelf, agriculture machinery, bridge supporting, steel rail rack, steel structure,fire control and pipe processing etc.
Applicable Types Of Tubes
Round, square, rectangular, oval, OB-type, C-type, D-type,triangle, etc (standard); Angle steel, channel steel, H-shape steel, L-shape steel, etc (option)
Fiber Laser Pipe Cutting Machine For Metal Tube