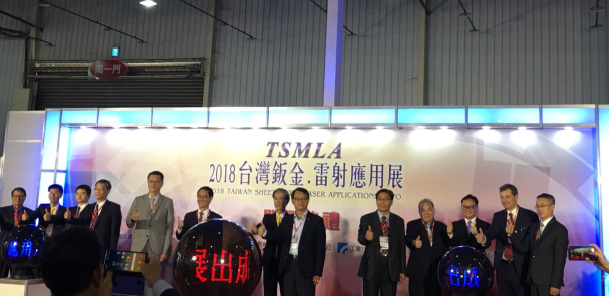 The 3rd Taiwan Sheet Metal Laser Application Exhibition was grandly opened at the Taichung International Exhibition Center from 13th to 17th, September, 2018. A total of 150 exhibitors participated in the exhibition, and 600 booths were "full of seats". The exhibition has three major thematic exhibition areas, such as sheet metal processing equipment, laser processing applications, and laser device accessories, and invites experts, scholars, exhibitors, and customers from all over the world to conduct technical exchanges.
About Golden Vtop Laser And Shin Han Yi

Golden Laser was established in 2000 and listed on the GEM of the Shenzhen Stock Exchange in 2011. It specializes in providing high-end digital laser processing equipment and industrial application solutions, and 3D digital technology commercial application solutions.
Vtop Fiber Laser is a wholly-owned subsidiary of Golden Laser, focusing on the cutting and welding applications of fiber laser in the sheet metal and pipe industry. At present, there are three series of products: fiber laser pipe cutting machine, metal laser sheet cutting machine and 3D laser welding cutting machine.
The Shin Han Yi company was established in 2003, focusing on the development, production, sales and service of welding equipment. At present, the company's products are mainly automatic cutting equipment, automatic welding equipment, TIG argon welding machine, ion ion cutting machine and so on.
And this time,we took two models machine to attend the exhibition, one is the open single-table flat cutting machine GF-1530, and the other is the  fiber laser pipe cutting machine p2060A
Open Type Fiber Laser Sheet Cutting Machine GF-1530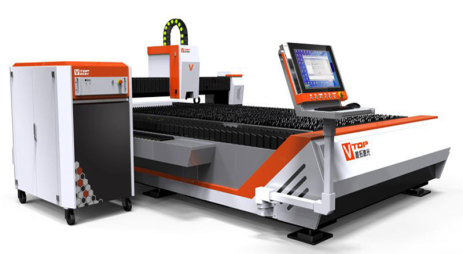 GF-1530 Machine parameters:
Laser power: 1200W (700W-8000W optional)
Processing width (length × width): 3000mm × 1500mm (optional)
Maximum acceleration: 1.5G
Maximum running speed: 120m/min
Repeat positioning accuracy: ±0.02mm
Machine Features:
Open type, easy-to-process materials for manual loading and unloading workbench;
The trampoline body is mainly welded by thick steel plate, which is durable and not easy to deform;
The operation console is integrated with the bed, the structure is optimized to the maximum, "small and stable", which greatly reduces the floor space of the equipment;
Separate control cabinet for easy equipment maintenance;
一 Servo motors, reducers, racks, guides, lasers, laser cutting heads, etc.
Configurable closed-loop CNC cutting system ensures high-speed cutting stability and high precision;
Execute European production standards and obtain CE and FDA certification;
Using imported lasers from the United States, it is specially designed for the cutting characteristics of high-reflective materials, and the material cutting performance of conventional materials is also outstanding;
Professional Fiber Laser Pipe Cutting Machine P2060A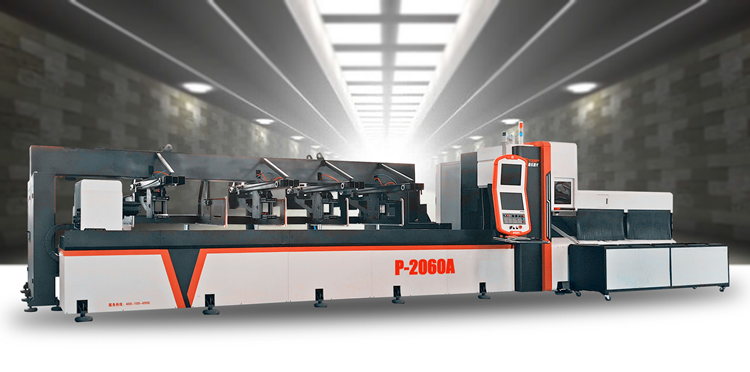 P2060A Machine Technical Parameters
Laser power: 1500W (700W-8000W optional)
Processing tube length : 6m
Processing tube diameter: 20mm-200mm
Linear motion maximum speed: 800mm/s
Maximum rotation speed: 120r/min
Maximum acceleration: 1.8G
Linear axis repeat positioning accuracy: 0.02mm
Rotary axis repeat positioning progress: 8 arc minutes
P2060A Machine Features:
1. All machine tools are welded by thick steel plate, which is stable at high speed and durable.
2. Rotary chuck adopts pneumatic self-centering chuck, the pipe clamp is automatically centered in one step, and the clamping force is convenient and adjustable;
3. The sealing performance of the chuck is outstanding, completely isolating the dust during long-term processing, greatly extending the service life of the chuck, and maintaining accuracy and stability for a long time;
4. Rotation speed of up to 120 rpm, high speed means high cutting speed, greatly improving processing efficiency;
5. Servo motors, reducers, racks, guides, lasers, laser cutting heads, etc.
6. Floating support and floating tail material support combination, different shapes of pipe cutting to achieve dynamic support, the pipe can be "grounded" regardless of the rotation to any posture;
7. Small tube, long tube, fiber laser that can match special core diameter and mode, combined with shorter focal length laser cutting head, to achieve high quality and high speed stable cutting;
8. Correction correction function, for the characteristics of the deformed curved pipe, the correcting function can be used to realize the dynamic symmetry center rectification during the cutting process to ensure the accuracy of each section of the pipe cutting;
9. Configure the German PA CNC cutting system, stable and reliable;
10. Execute European production standards and obtain CE and FDA certification;
11. Can be matched with automatic feeding machine to realize automatic feeding;
12. Processed pipe length can be customized, up to 12 meters;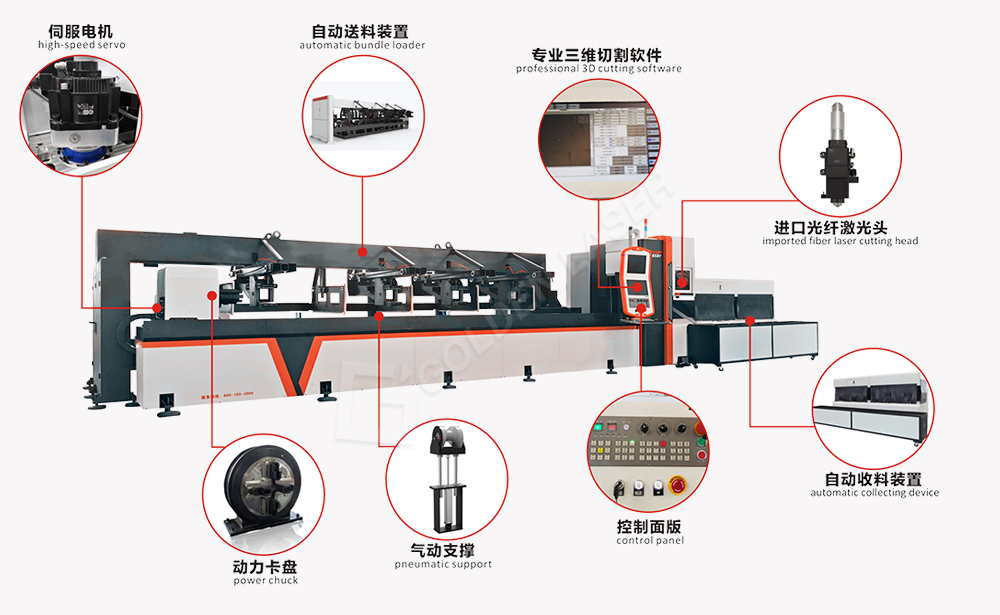 Technical Seminar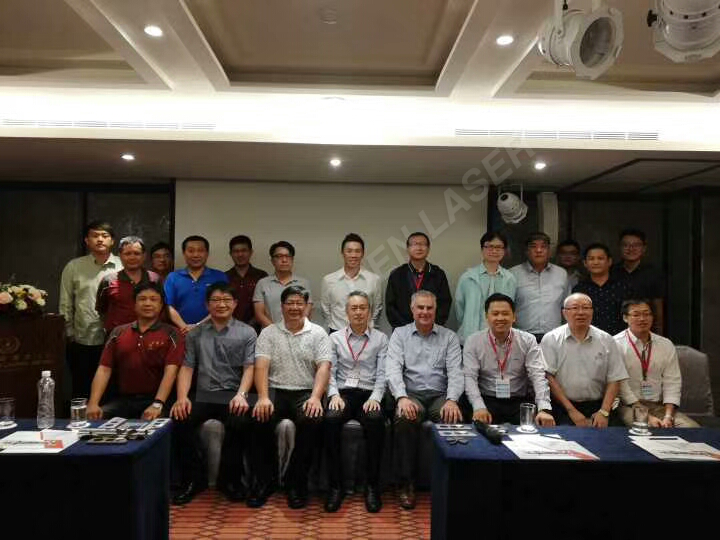 It is worth mentioning that this exhibition, Golden Laser & Xin Han Yi were holding a technical seminar  with Nlight, a manufacturer of lasers. The general manager of Golden Vtop Laser, the general manager of the Shin Han Yi company and the head of Nlight Laser Asia Pacific Mr. Joe, spoke at the meeting.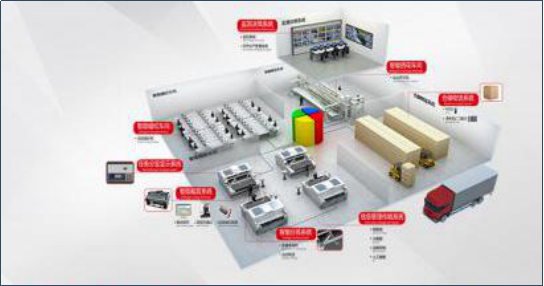 Driven by the "Industry 4.0″ and "Made in China 2025″ action programs, China's manufacturing industry is transforming and upgrading toward smart manufacturing. In this context, the general manager of Golden Vtop Laser introduced the Golden MES intelligent workshop laser processing management system, including workshop information coordination, planning-resource management, batch tracking, manufacturing industry-logistics-order flow. Control, quality management – statistical process control, equipment integration management, ERP data integration. Golden Laser has become the front end of the "Industry 4.0" trend, dare to be the first, and pursue excellence.
Exhibition Summary
During the exhibition, we had technical seminar with many scholars, experts and customers in Taiwan. There are good results in the laser cutting application technology, the future direction of laser development, and the application market in Taiwan, which indicate the direction for us to explore the potential of the Taiwan market and even open up the laser application market in Southeast Asia.
---
Post time: Oct-09-2018