Agricultural machinery and equipment are indispensable tools for improving agricultural production efficiency, realizing the effective use of natural resources, and promoting the sustainable development of agriculture.
With the development of science and technology, the traditional agricultural machinery and equipment manufacturing industry has also changed from manual operations, mechanical operations, single-point automation to integrated automation, numerical control, and intelligent equipment operations.         
(Intelligent production line)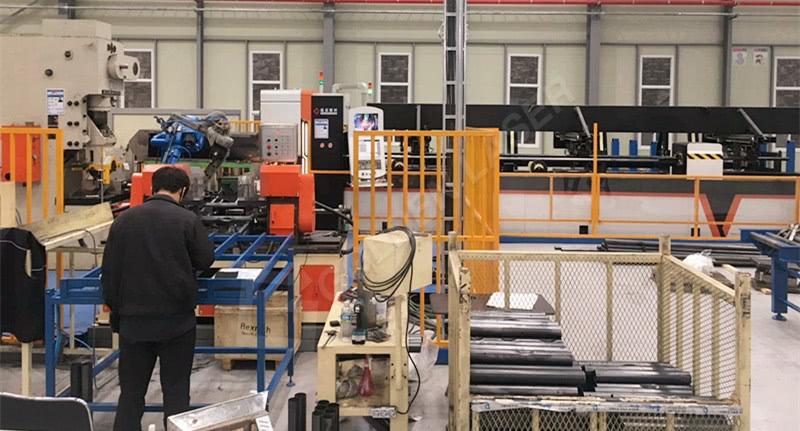 At present, the modern agricultural equipment manufacturing workshops have been equipped with automatic assembly lines, electrophoretic paint lines and advanced equipment such as laser cutting machine, CNC bending machine, and welding robots.
Since most agricultural machinery operates in open air, dusty, wet and dirty environments or in water, it comes in contact with soil, fertilizers, pesticides, excrement, decaying plants and water, so these materials and the environment will erode the machinery. Therefore, in agricultural machinery manufacturing, metal and non-metal materials with properties such as corrosion resistance, wear resistance, friction reduction, impact resistance, and fatigue resistance are often used.
Golden Vtop Laser customer site – pipe laser cutting machine P3080A for agricultural machinery in France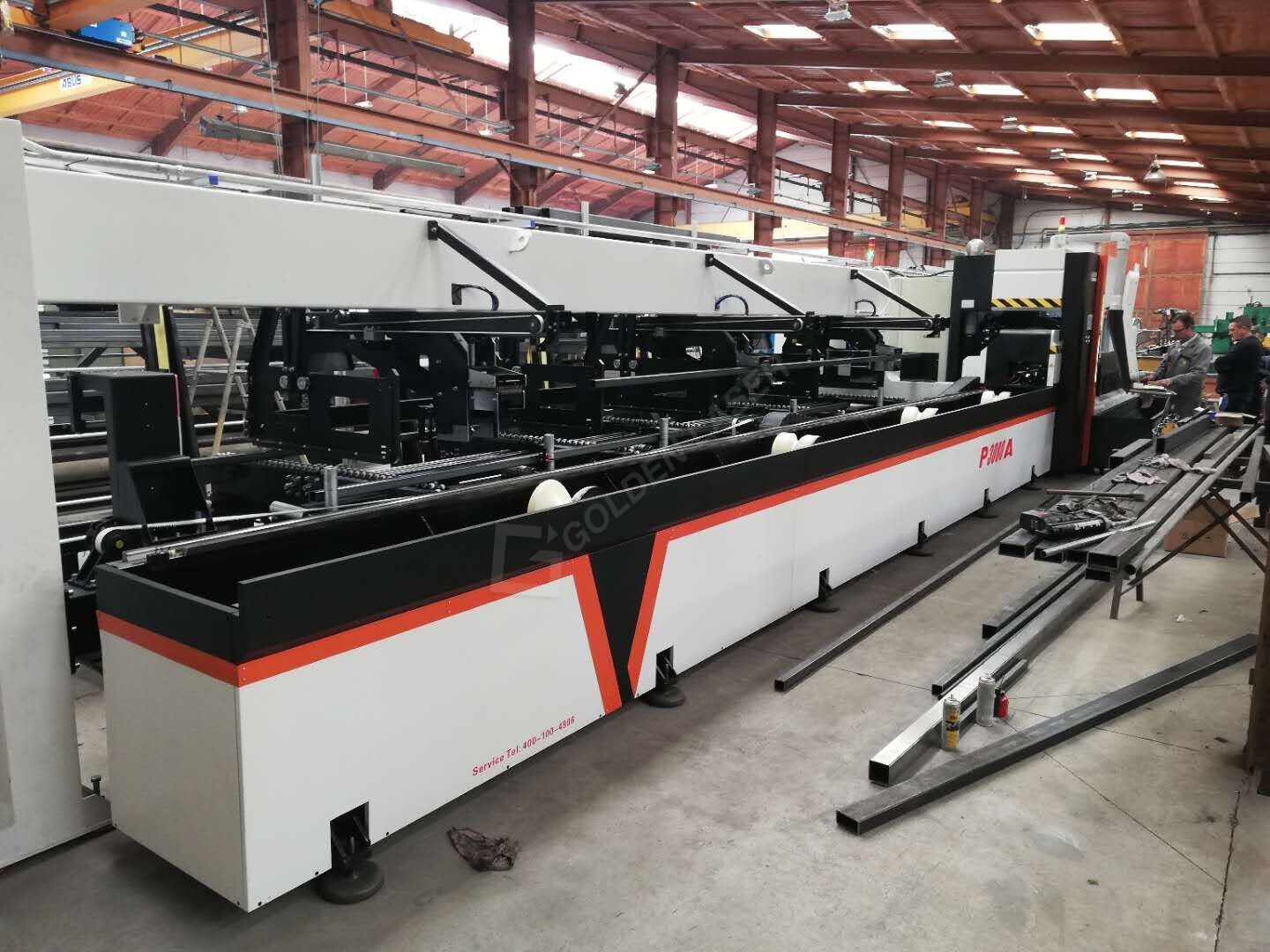 Fiber Laser Cutting Tube Live-action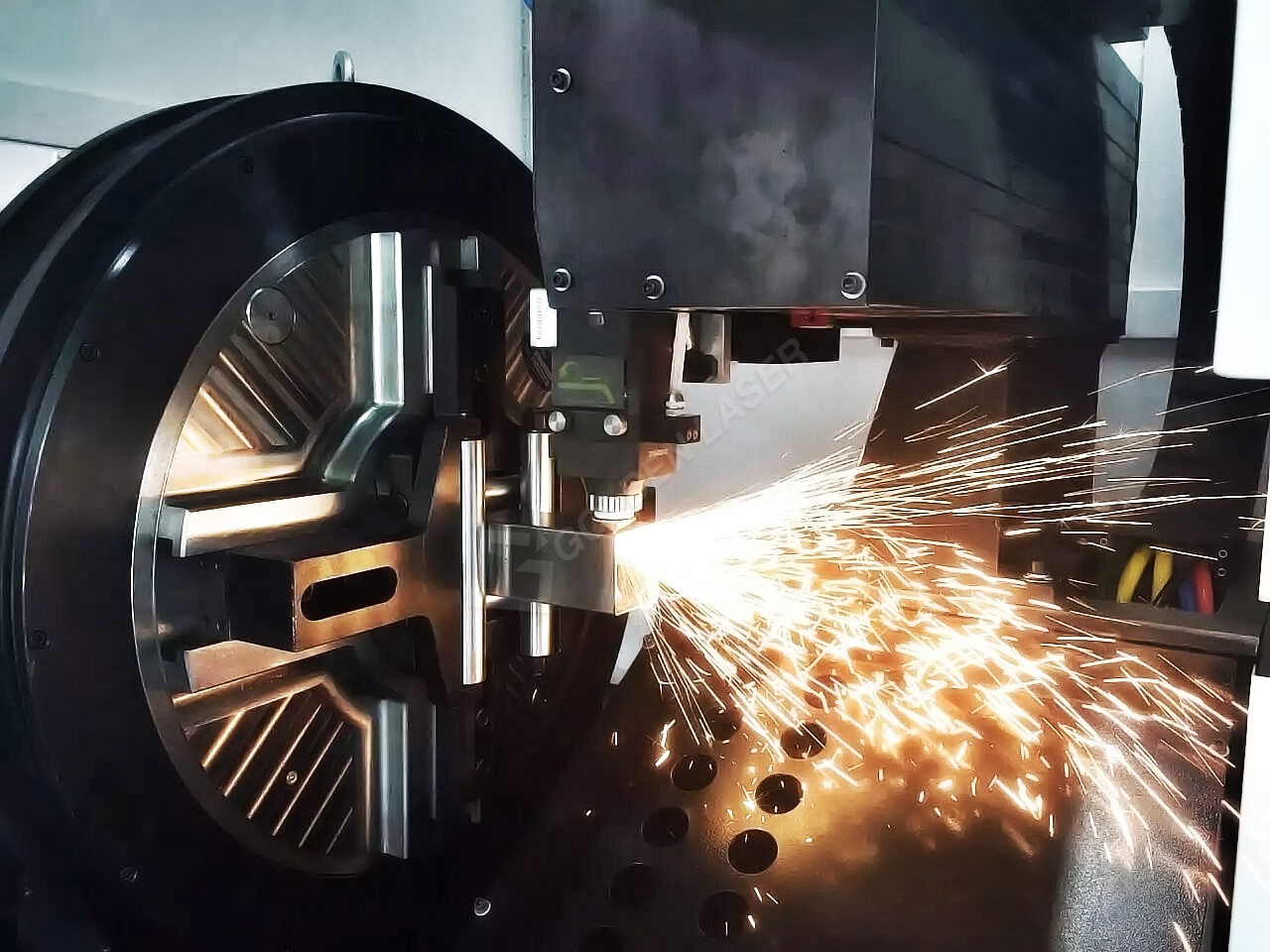 As we all know, laser equipment was mainly used in the automotive and construction machinery fields. Recently, more and more agricultural machinery companies, especially parts and components companies are gradually replacing their existing equipment to achieve digital processing in the whole production, and taking specialization, digitization, automation, and flexibility as their mission.
As the CNC fiber laser machine supplier, Golden Vtop Laser pipe laser cutting machine has been widely used in the farm machinery production. Golden Laser pipe laser cutting machine is using the 3D design software SOLIDWORKS, it not only can achieve the finite element analysis  and the design optimization of the product structure strength, but also the standard production of the product structure, parts, sealing, materials, and processing technology etc. Thus, the product is with beautiful appearance, much better quality and long service life than the similar products. In addition, the automatic feeding system can process bundles of pipes and greatly increase the processing efficiency.
                                                           Pipe laser cutting machine for agricultrual machine production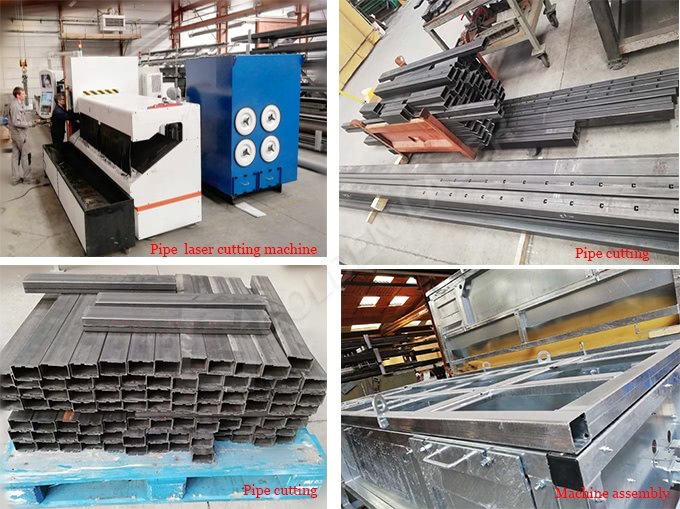 It is understood that the introduction of smart laser equipment not only reduces the difficulty of work, but also improves the production efficiency. Previously, many procedures and complex process require manual intervention, but now it all can be finished by machines. In addition, the use of advanced equipment has increased parts processing accuracy and product manufacturing quality, thereby further enhancing the agricultural machinery quality, satisfying users' demands for product performance to the greatest extent, and promoting the intelligent production of agricultural machinery.