GOLDEN LASER SERVICE POLICY
Standardization of Service "212"
2:  response in 2 hours
1:  provide solution in 1 day.
2:  solve complaint in 2 days
 
"1+6" Complete Services Specification
Any of your laser machines purchased from Golden Laser need installation or maintenance, we would provide "1+6" complete services.
One Installation Service "one-time OK"
 
Six Complete Services
1. Machinery and circuit check
Explain the functions of machine parts and ensure machine's long-term operation.
2. Operating guide
Explain the use of machines and software. Guide the customer proper use, extend product life and reduce energy consumption.
3. Machine maintenance
Explain the maintenance of machine parts to extend product life and save the energy consumption
4. Product Process guide
Depending on different materials, do testing to get optimal processing parameters to ensure the best quality of products.
5. Site clean-up services
Clean the customer site when service is completed.
6. Customer evaluation
Customers give the relevant comments and rating about service and installation personnel.
SERVICE MOMENT
The details are moved. Not only do we pursue the excellence of products, but also we need to pay close attention to the service, and regard products as life, which will run through pre-sale, sale and after-sales service throughout the life of products, and strive to create more value-added for customers.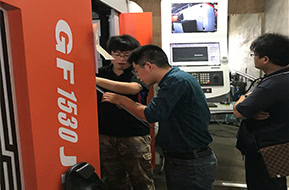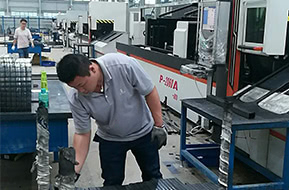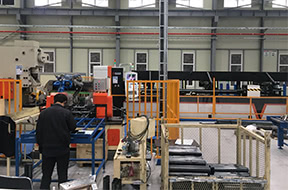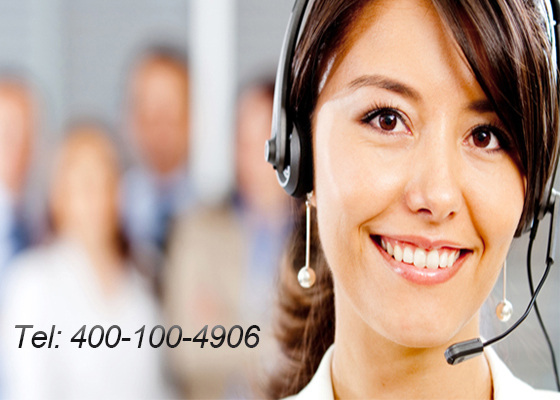 Golden Laser has the much powerful technical team and good after-sales service.
1. Each after-sales service personnel of golden laser has a college degree or above, and each after-sales service personnel has undergone long-term internal training and passed our technology assessment system before being certified to work.
2. The interests of customers are always the first, and it is the unshakable responsibility of caring and respecting every customer. We guarantee that from the acceptance of complaints to the on-site service, every request from the customer will be fully paid by golden laser.  
3. The golden laser service center will from time to time after-sales service personnel for technical training, update technical knowledge and improve service skills.
4. In order to ensure continuous improvement of customer service, we have also established a competition mechanism and talent reserve mechanism for survival of the fittest and talented people, so as to ensure that users can receive continuous satisfactory services.