We ask for attention of Taiwan customers looking for laser tube or metal sheet cutting machines, as Golden Laser  is attending a local event in Kaohsiung, Taiwan .


 Kaohsiung automation industry show (KIAE) will stage its grand opening in Kaohsiung Exhibition Center from Mar. 29th to Apr. 1st of 2019. It is estimated to host around 364 exhibitors, using up to approximately 900 booths. With this growth in exhibition scale, around 30,000 domestic visitors are anticipated to participate in the event, which again, shows that KIAE is the best platform for buyers to come and purchase the latest industrial automation and related products in southern Taiwan.
And this time,Golden Laser will take two sets fiber laser machine to attend this show, one set full enclosure dual table fiber laser sheet cutting machine GF-1530JH, and the other set fully automatic fiber laser tube cutting machine P2060A.
GF-1530JH Machine Features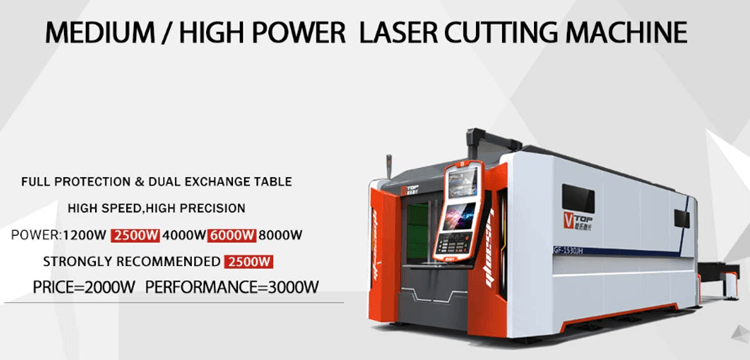 1.The model GF 1530JH is the new design full closed fiber laser cutting machine with dual-working table from golden laser,and it adopts modern advanced cutting system,auto-focus;With dual-working table reduces the loading and unloading time,it makes easy to move the sheets,the position device and clamps can position the sheet to proof the moving of sheet and ensure the accuracy of metal processing.
2.The imported high precision fiber laser generator,ensures the high speeding,high precision,high cutting effect and stable performance.
3.Imported auto-programming translates CAD drawings to CNC language automatically,because of the countries' different languages, the lanaguage on the operation table is avaliable to set up to meet up with customers' requirements.
4.Full protective enclosure design provides safety protection from unseenlaser radiation and mechanical,gantry double driving structure, high damping bed, good rigidity,high speed and acceleration.
5. Drawer style tray makes easy collecting and cleaning for the scraps and small parts.
P2060A Machine Features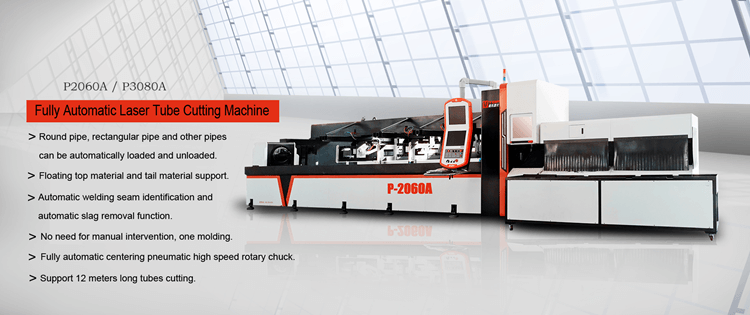 1. Round pipe, rectangular pipe and other pipes can be automatically loaded and unloaded.
2. Floating top material and tail material support.
3. Automatic welding seam recognition and automatic slag removal function.
4. No need for manual intervention, one molding.
5. Fully automatic centering pneumatic high speed rotary chuck.
6. Support 12 meters long tubes cutting.
---
Post time: Mar-05-2019