Applicable Materials
Stainless steel,carbon steel,aluminum,brass,copper,galvanized steel and other metal pipes.
Applicable Industry
Tube Laser Cutter is variantly applicable for wide market segment in automobiles,fan industry,furniture,heavy engineering industry etc.
®Furniture
Chairs, Tables, Cots, Cabinet, TV Stands, TV Antennas.
®Automobile
Handle Bar,Steering Column,Main Beam,Bottom Chassis…
®Transformer
Elliptical and Round Cooling Tubes
®Construction
Scaffoldings & Supporting pipes
®Bicycle
Handle Bar, Top Tube, Bottom Tube, Down Tube, Chain Stay, Back Stay, Stem Tube, Pedail Tube, Seat Pillar, Fork Blade.
®General Engineering
Bus body structures, main beam for pedestal lfans,textile,Frames…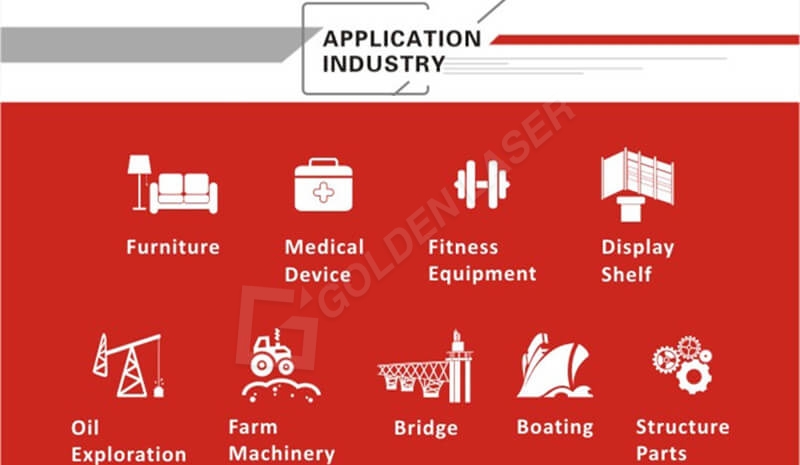 Applicable Types Of Tubes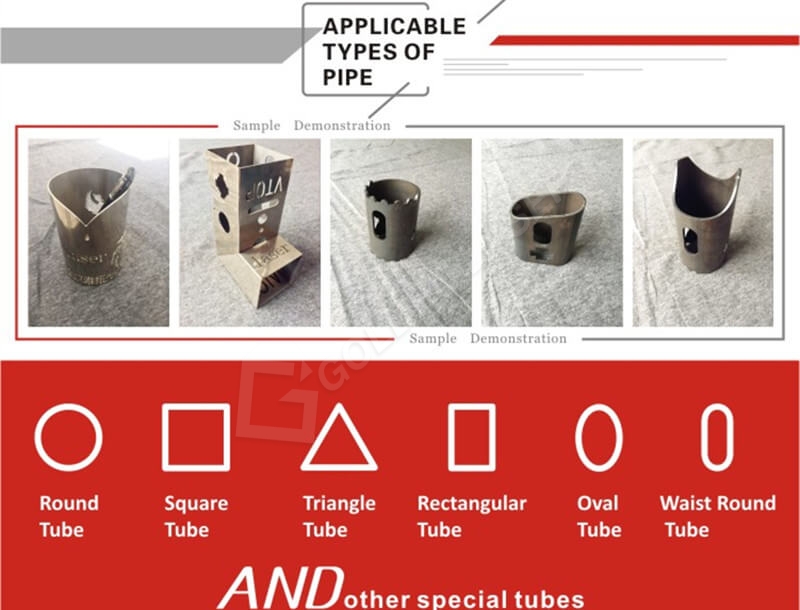 Fiber Laser Cutting Machine For Metal Tubes