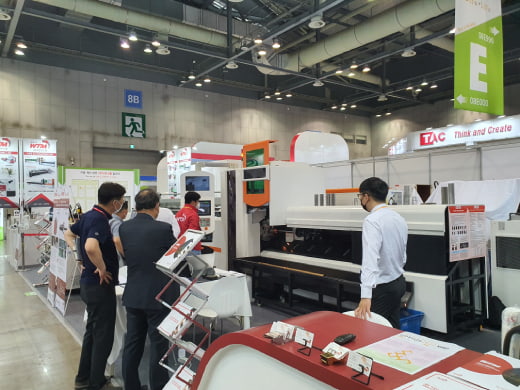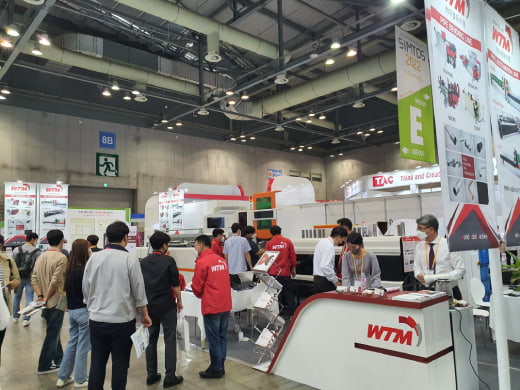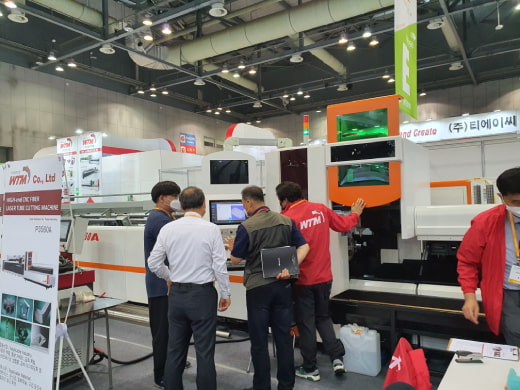 Golden Laser Korea Office with WTM our Korea agent attend the exhibition with an automatic tube laser cutting machine and tube bending machine in 2022 SIMTOS.
The hot sale model P1260A tube laser cutter is right for small and middle-size tube cutting demand,
Popular in the furniture and automobile industry.
The diameter range covers 20mm-120mm round tubes and 20*20mm-80*80mm square tubes.
Compact Design ensure the machine can be shipped in one container, it will save lots of shipping cost in the current situation.
Suitable Tube Bundle Tube Loading System, ensure the automatic production.
Germany PA controller System to meed the automatic production demand, Support MESS system free connect with other types of metal processing machine and system.