Golden Laser attended in Hannover Euro BLECH 2018 in Germany From Oct. 23th to 26th.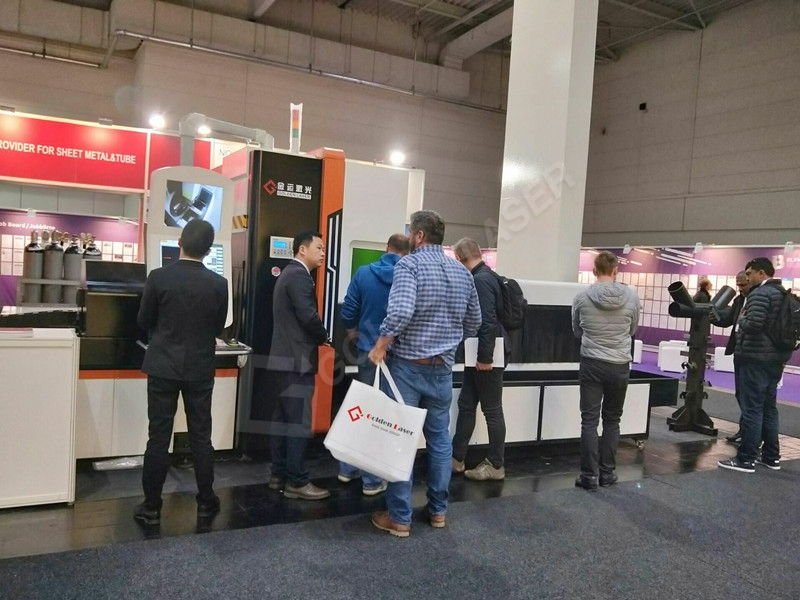 Euro BLECH International Sheet Metal Working Technology Exhibition was held grandly in Hannover this year. The exhibition is historic. Euroblech has been held every two years since 1968. After nearly 50 years of experience and accumulation, it has become the world's top sheet metal processing exhibition, and It is also the largest exhibition for global sheet metal working industry.
This exhibition provided an excellent platform for exhibitors to showcase the latest technologies and products to professional visitors and professional buyers in sheet metal processing.
Golden Laser took one set 1200w fully automatic fiber tube laser cutting machine P2060A and the other one set 2500w full cover exchange platform laser cutting machine GF-1530JH to attend in this exhibition. And these two sets machine had already ordered by one of our Romania customers, and the customer bought the machine for  the  automotive manufacturing. During the exhibition, our technical engineering showed the highlights and performances of these machines to  audience, and our machines were highly recognized and met European equipment standards whatever the machine bed or other components details.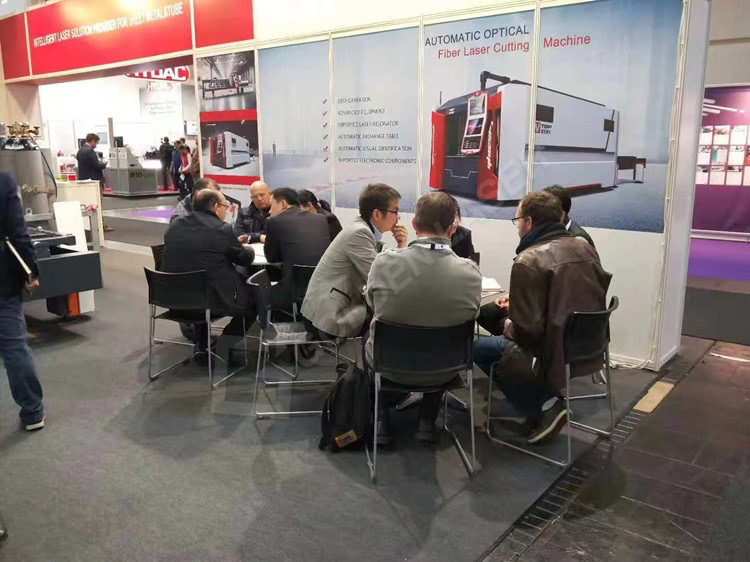 Exhibition Site – Tube Laser Cutting Machine Demo Video
Through this exhibition, we got many new customers who were engaged in agricultural machinery, sports equipment, fire pipline, tube processing, motor parts industry etc. And most of them were very interested in our pipe laser cutting machine, some customers promised to visit our factory or chose to our former customers site who had already bought our machine.  Althourh their requirements maybe a little complicated, we still offered them automation solutions tailored precisely to their requirements, together with consulting, financing and many more services, enabling them to manufacture their products economically,reliably and in high quality. Thus they were very satisfied with the solutions  and prices which we provided, and decided to work with us.
---
Post time: Nov-13-2018