The EMO as the World Trade Fair for Machine Tools and Metalworking is held alternately in Hanover and Milan. International exhibitors present at this trade fair, the latest materials, products and applications. Numerous lectures and forums used to exchange information between manufacturers and users. This exhibition is the forum for the acquisition of new customers.
The world's premier trade fair, EMO Hannover, is organized by the German Machine Tool Builders' Association ( VDW ), located in Frankfurt/Main, on behalf of the European Association of the Machine Tool Industries. VDW organizes exhibitions for the international machine tool industry. It has almost 100 years of experience in organizing trade fairs and has continuously expanded its expertise during that time.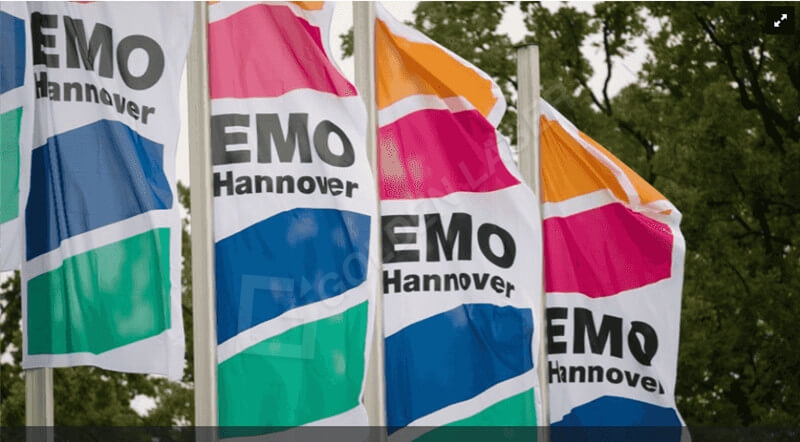 As a premier, flagship fair, EMO Hannover presents an unparalleled width and depth of products and services covering all production areas relevant to machine tools and production systems – ranging from machining and forming, as the nucleus of manufacturing, to precision tools, accessories and control technology, system elements and components for automated manufacturing, right on up to interconnecting equipment and industrial electronics.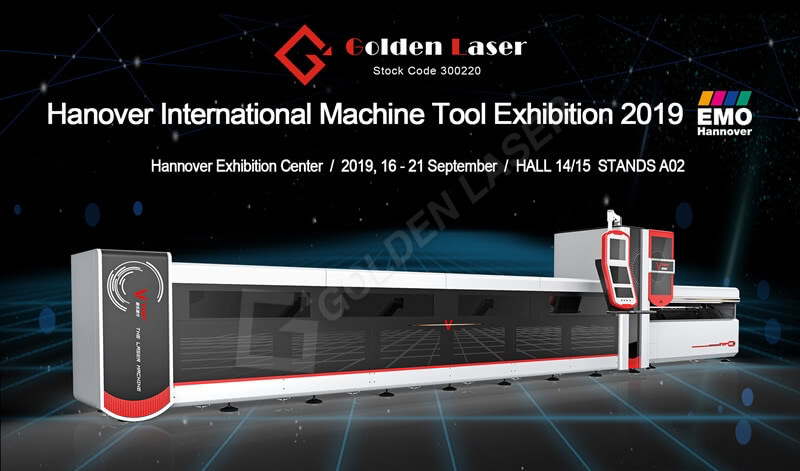 And this time, Golden Laser will take one set 1500w full enclosure semi automatic fiber laser tube cutter P2060 to attend the exhibition.
Golden Laser Machine Applications

……………………………………………………………………………………………………………………………………………………………………..
2019 New Full Enclosure Semi Automatic Fiber Laser Tube Cutting Machine P2060 1500w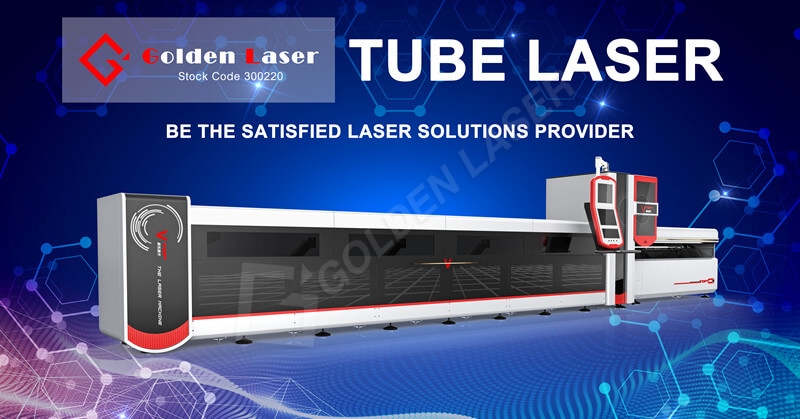 Machine Description
This semi automatic laser tube cutting machine is equipped with a manual loader and a full enclosure to produce high quality parts in a variety of shapes and sizes, tube processing length 6m, 8m, tube diameter 20mm-200mm (20mm-300mm optional).
Machine Technical Parameters
Model number : P2060 / P3080
Tube length : 6m / 8m
Tube diameter : 20mm~200mm / 20mm~300mm
Laser power : 1500w ( 1000w 2000w 2500w 3000w 4000w optional )
Laser source : IPG / nLight fiber laser generator
CNC controller : Cypcut / Germany PA HI8000
Nesting software: Spain Lantek
Applicable materials : Metal tube
1500w Max cutting thicknees: 14mm carbon steel, 6mm stainless steel, 5mm aluminum, 5mm brass, 4mm copper, 5mm galvanized steel etc.
Applicable tube types : Round tube, square tube, rectangular tube, oval tube, D-shaped steel etc.
Watch The Video
…………………………………………………………………………………………………………………………………………………………………………………….
About Golden Laser