As a fiber laser cutting leader in the laser industry, Golden Laser strives to promote the application of laser pipe cutting machines, plane laser cutting machines, and 3D robots in the industry, and provides a full set of industry-leading solutions to help companies improve production efficiency and process Level, quickly respond to market changes, and enhance the competitiveness of products in an increasingly competitive market.
Star product: Fully automatic loading and unloading laser pipe cutting machine P2060A -suitable for pipe diameter 20-220mm, pipe length 6m, automatic feeding without manual intervention.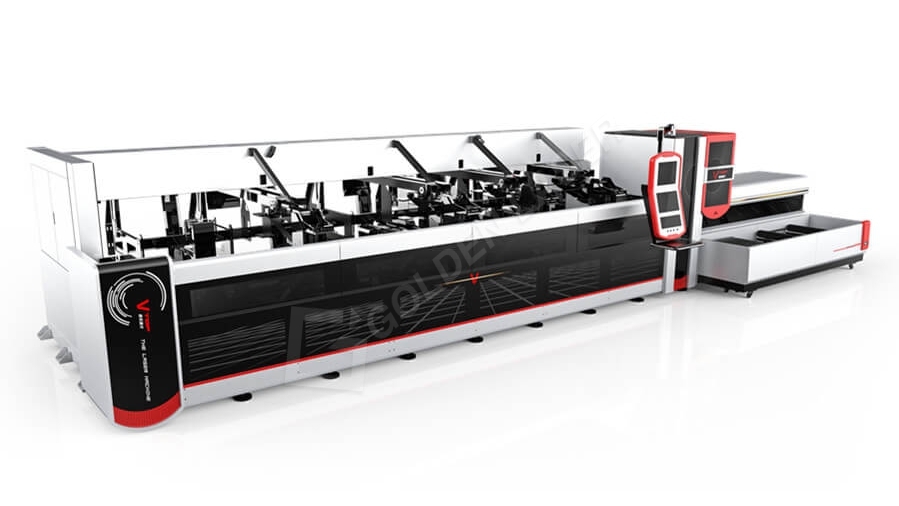 Customer case
Changsha ZY Machinery Co., Ltd. currently produces mining machinery, construction engineering machinery, and metallurgical special equipment. It has cooperation with Sany Heavy Industry and Zoomlion Heavy Industry.

Analysis of Difficulties in Product Processing
The material of the folding arm is a reinforced steel pipe with a wall thickness of 6-10 mm. The 6-meter-long pipe is processed on the laser pipe cutting machine into the required parts, which are assembled into a telescopic arm and a folding arm through connectors.
These processing tubes not only have high requirements for the strength of the material, but also have very high requirements for the cutting accuracy. As the saying goes, "a little miss is a great difference". The processing accuracy of this type of construction machinery must be accurate to micrometer level.  Otherwise it will affect the subsequent installation. Moreover, every joint of the folding arm aerial work platform must ensure smooth movement, and the requirements for the arc opening of the processing pipe must be quite accurate.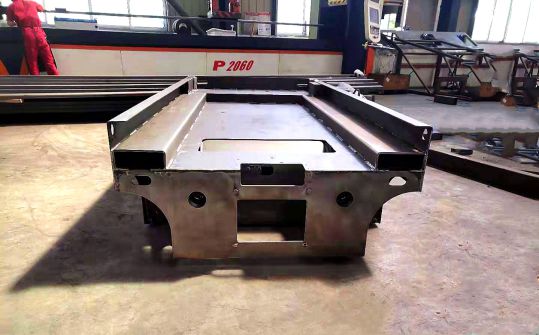 If the traditional processing method is used for processing, this alone will consume a lot of manpower and material resources, and the production capacity will be difficult to meet expectations. And all this is a very simple and easy thing for the laser pipe cutting machine. The laser pipe cutting machine not only has high processing accuracy, but also has high processing efficiency, which can greatly improve the quality and productivity of processing, which is the gospel of construction machinery production and processing.