Whole Cover Fiber Laser Cutting Machine GF-2560JH With BECKHOOF Controller
Machine Details
Material & Industry Application
Machine Technical Parameters
Product Tag
Whole Cover Fiber Laser Cutting Machine GF-2560JH With BECKHOOF Controller GF-2560JH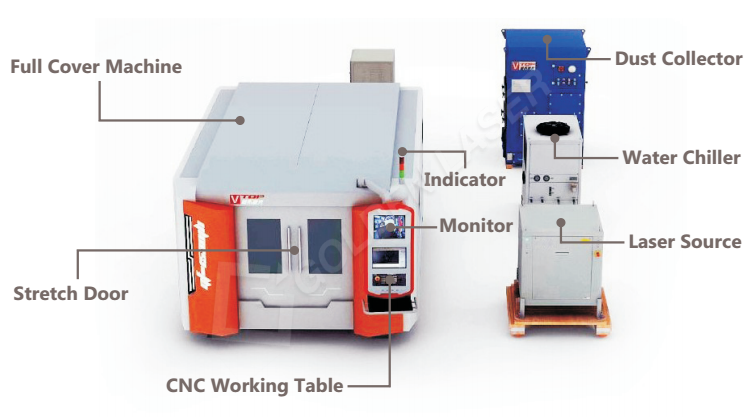 Machine Details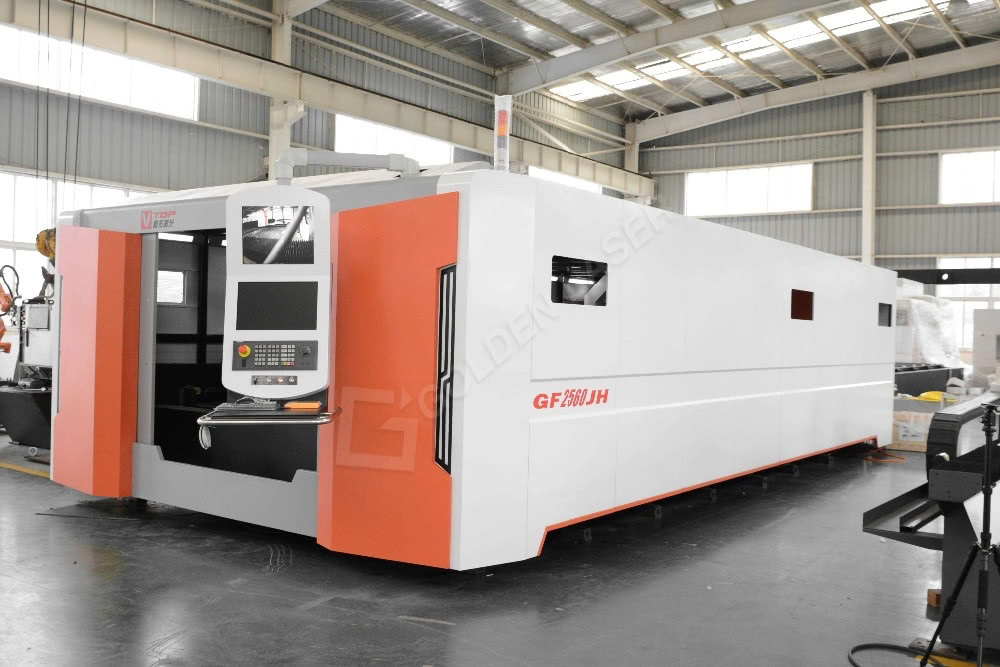 BECKHOFF Controller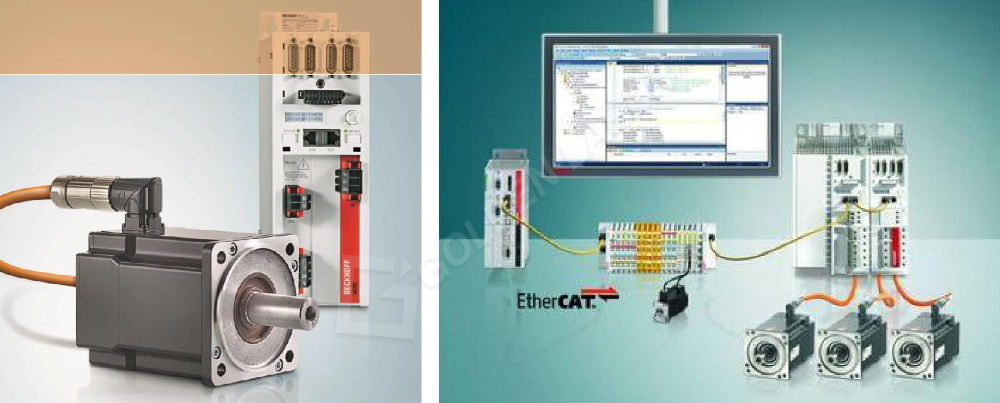 1. In combination with the Motion Control solutions offered by the TwinCAT automation software, Beckhoff Drive Technology represents an advanced and complete drive system
2. PC-based control technology from Beckhoff is ideally suited for single and multiple axis positioning tasks with highly dynamic requirements.
3. BECKHOFF latest single cable technology, combined power and coding cable into one, which can eliminate signal interference
4. High-precision photoelectric sensors and mechanical travel switches are installed on all the moving parts of the machine, which can capture every movement moment, and control machine act instantly
5.System signal transmission without interference, make sure the machine running with high dynamic, energy efficient and low cost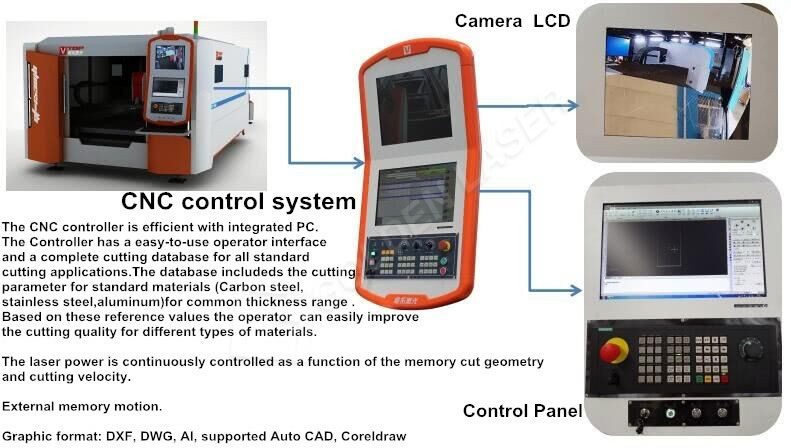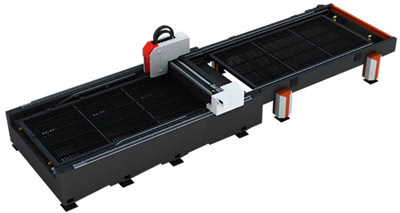 Automatic shuttle table
1. Integrated shuttle tables maximize the productivity and minimize the material handing times.The shuttle table changing system allows convenient loading of new sheets after unloading the of finished parts while the machine is cutting another sheet inside working area.
2. The shuttle tables is fully electric and maintenance free , The table changes take place fast , smooth and energy-efficient .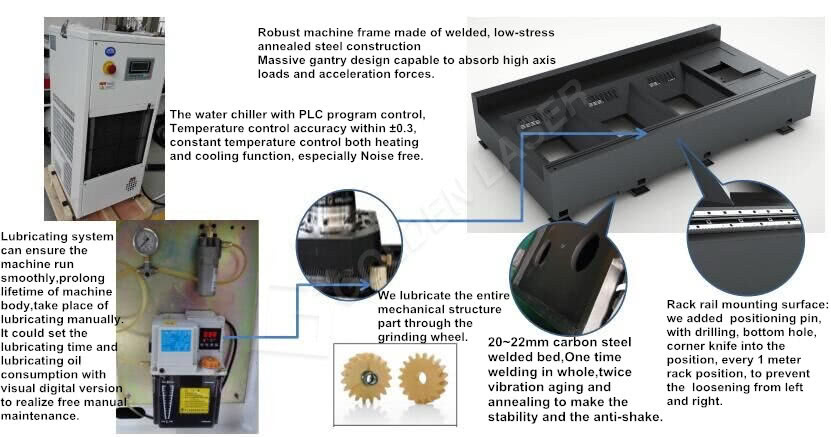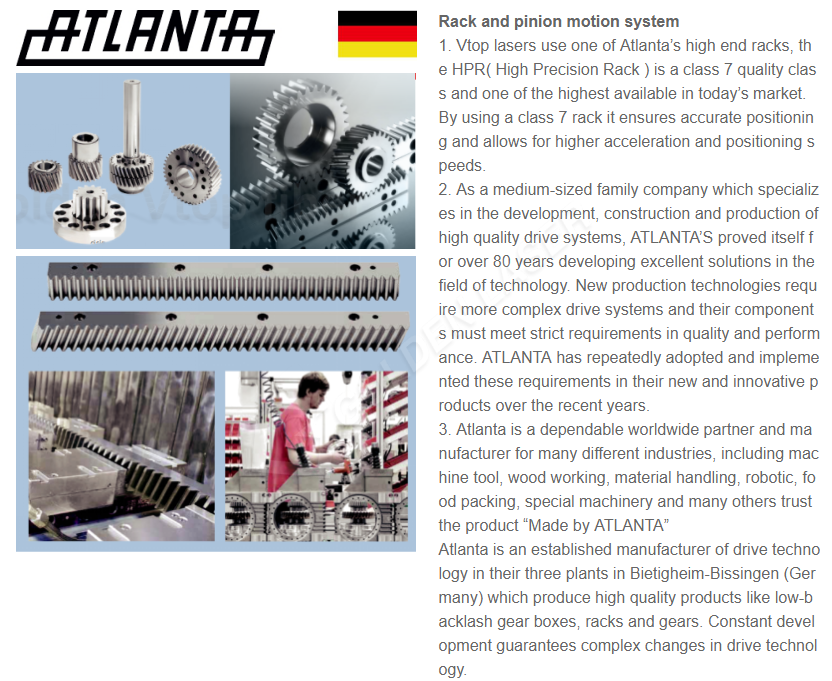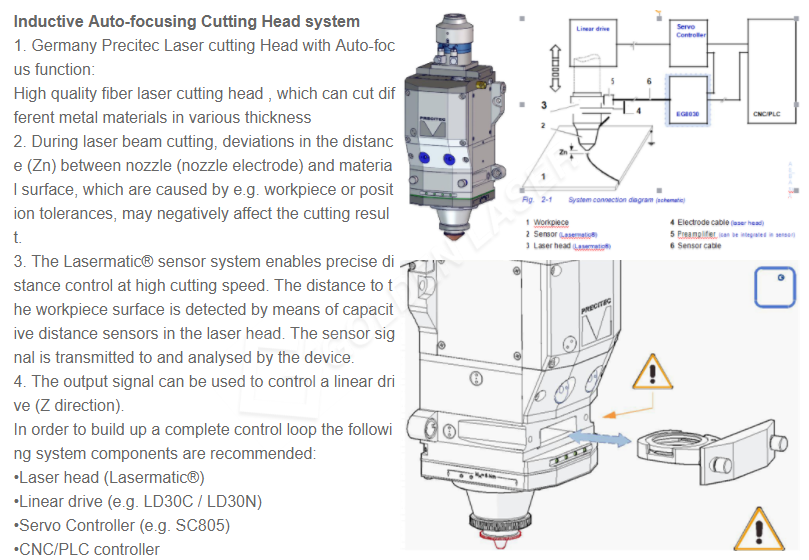 Machine Advantages
 1. The double closed-loop system and imported open CNC system enable high processing accuracy and high working efficiency during high speed cutting.
2. Standard collocation of 2.5KW fiber laser generator and optional 1500W-8000W fiber laser generator realize, low operation and maintenance cost and maximum long-term investment returns and profits.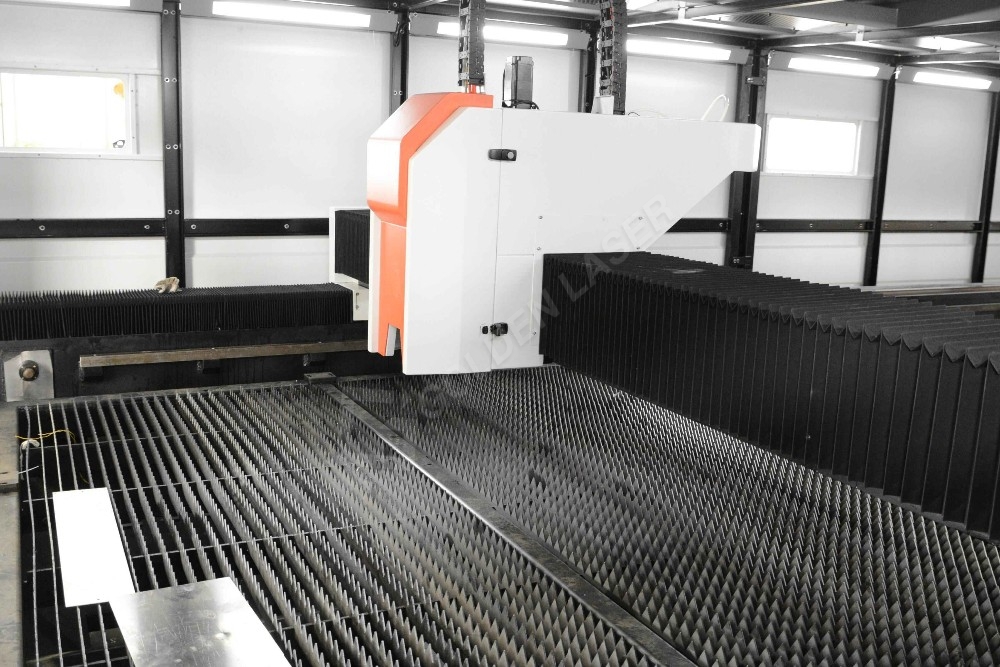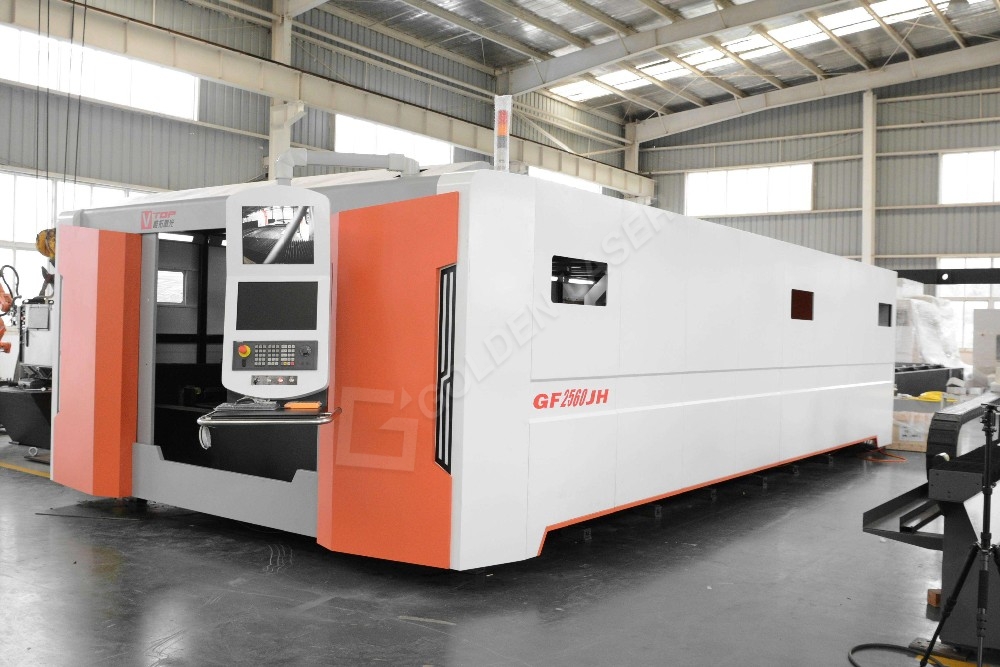 3. Enclosure design meets CE standard which realizes reliable and safe processing. Shuttle table/pallet working table is convenient for material uploading and unloading and further promotes working efficiency.
4. Aiming at high speed cutting, we design and manufacture strengthened welded machine body after 2 times of aging process which ensures long-term accuracy and stability of performance.

5. Standard collocation of dual-pressure gas control system of 3 gas sources (high pressure air, nitrogen, oxygen) meets the processing requirement of all kinds of materials. Easy operation and low cost.
GF-2560JH Machine Demo Video
---
---
Industrial Applications
GF-JH Series Fiber laser cutting machine can carry up to 8000W laser power, so cutting some thick plate, it is a very good choice. For example, agricultural machinery, textile machinery, food machinery and construction machinery and other large machinery and equipment manufacturing, usually use high power fiber laser cutting machine for processing.
Suitable for stainless steel, carbon steel, silicon steel, aluminum alloy, titanium alloy, galvanized steel, aluminum-plating zinc plate, copper, and other metals,and it can cut 25mm carbon steel and 20mm stainless steel with 6000w.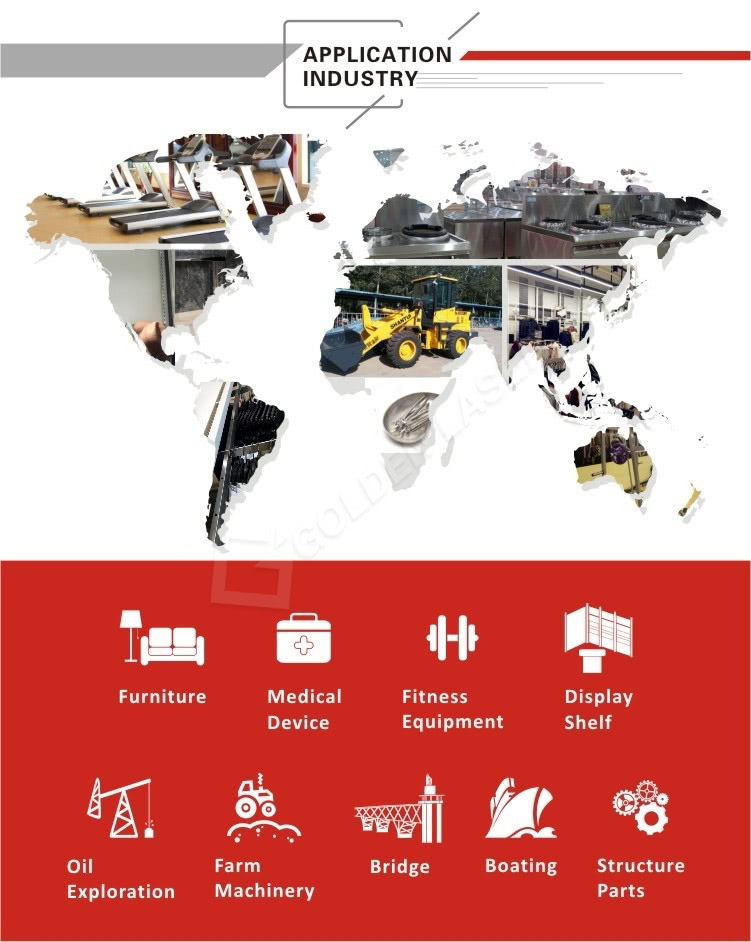 2500w Fiber Laser Cutting Samples Demonstration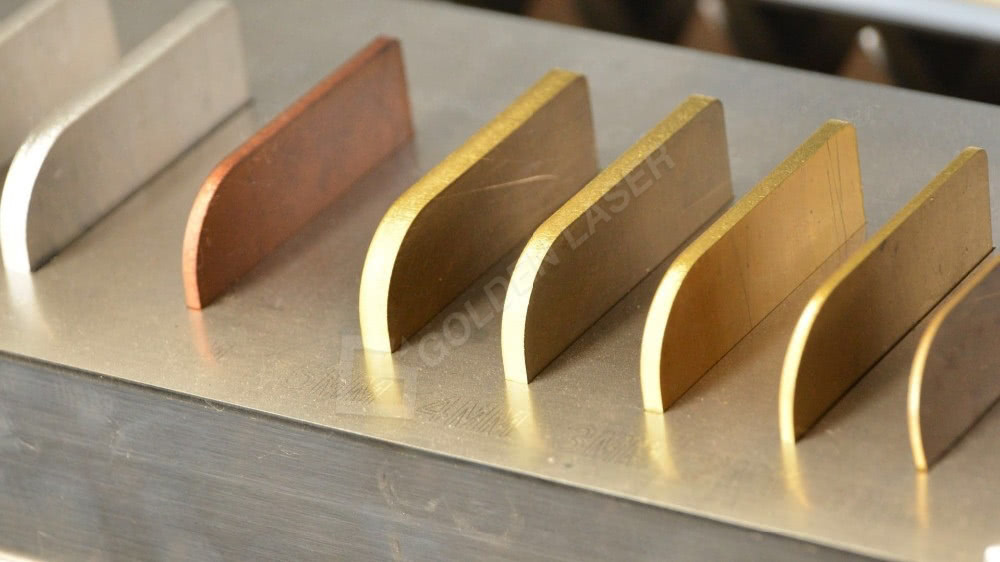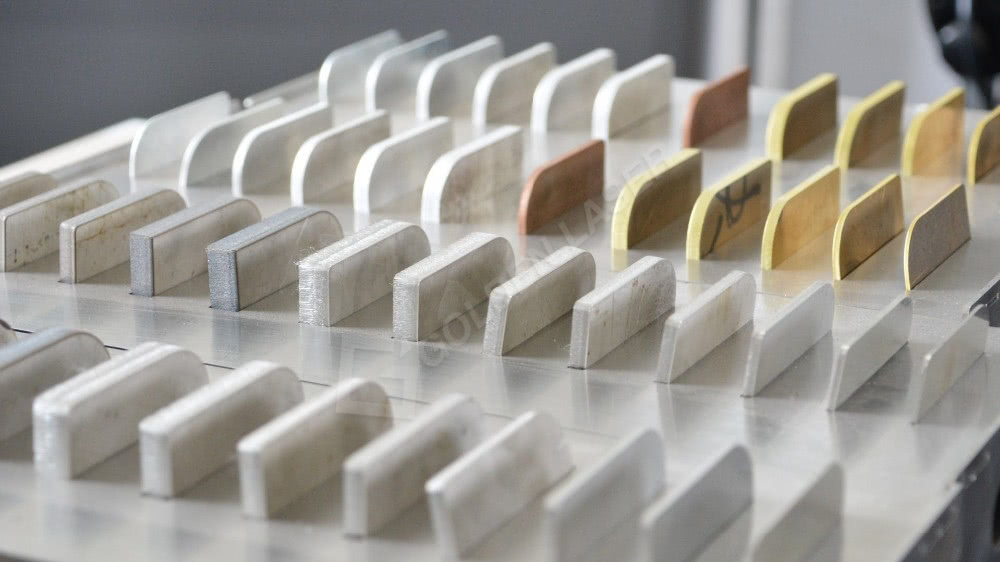 GF-2560JH Machine Technical Parameters


Model number

GF-2560JH

GF-2060JH

GF-2580JH

Cutting area

2500mm*6000mm

2000mm*6000mm

2500mm*8000mm

Laser source

IPG / N-light fiber laser resonator

Laser source power

4000W/6000w/8000w

Position accuracy

±0.03mm

Repeat position accuracy

±0.02mm

Acceleration

1.5g

Cutting speed

Electric power supply

Electric power supply

AC380V 50/60Hz
Machine Configuration
| | | | |
| --- | --- | --- | --- |
| No | Item  | Brand  | Note  |
| 1. | Machine cutting table | Golden Laser  | China |
| 2. | Machine Operation Console  | Golden Laser | China |
| 3 | Auto shuttle table  | Golden laser | China |
| 3. | 6000W Fiber generator  | nLight | USA |
| 4 | Laser Cutting Head  | Precitec Procutter  | Germany  |
| 5 | Chiller  | Tongfei | China  |
| 6 | CNC Controller  | Beckhoff  | Germany  |
| 7 | Gear and rack  | Altanta / Alpha | Germany  |
| 8 | Line guider  | Rexroth  | Germany  |
| 9 | Servo drive and Motor  | Beckhoff  | Germany  |
| 10 | Gearbox  | Alpha | Germany  |
| 11 | Propotional valve  | SMC | Japan  |
| 12 | Auto height controller  | Precitec | Germany  |
| 13 | Nesting software  | Lantek  | Spanish  |