4000w 6000w 8000w Fiber Laser Sheet Cutting Machine
Machine Details
Material & Industry Application
Machine Technical Parameters
Product Tag
4000w 6000w Fiber Laser Sheet Cutting Machine
4000w Fiber Laser Cutting Machine (cutting thickness ability)
| | | |
| --- | --- | --- |
| Material | Cutting Limit | Clean Cut |
| Carbon steel | 25mm | 20mm |
| Stainless steel | 12mm | 10mm |
| Aluminum | 12mm | 10mm |
| Brass | 12mm | 10mm |
| Copper | 6mm | 5mm |
| Galvanized steel | 10mm | 8mm |
6000w Fiber Laser Cutting Machine (cutting thickness ability)
| | | |
| --- | --- | --- |
| Material | Cutting Limit | Clean Cut |
| Carbon steel | 25mm | 22mm |
| Stainless steel | 20mm | 16mm |
| Aluminum | 16mm | 12mm |
| Brass | 14mm | 12mm |
| Copper | 10mm | 8mm |
| Galvanized steel | 14mm | 12mm |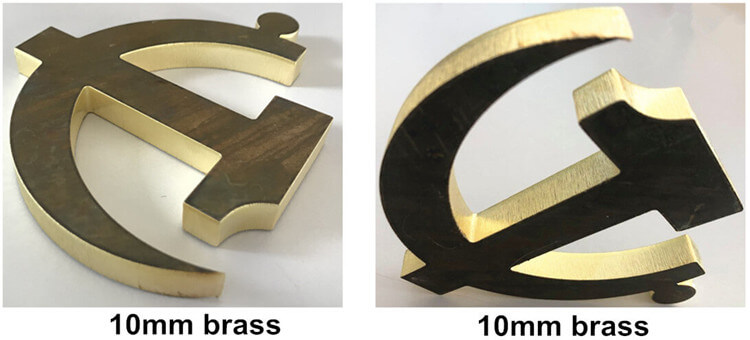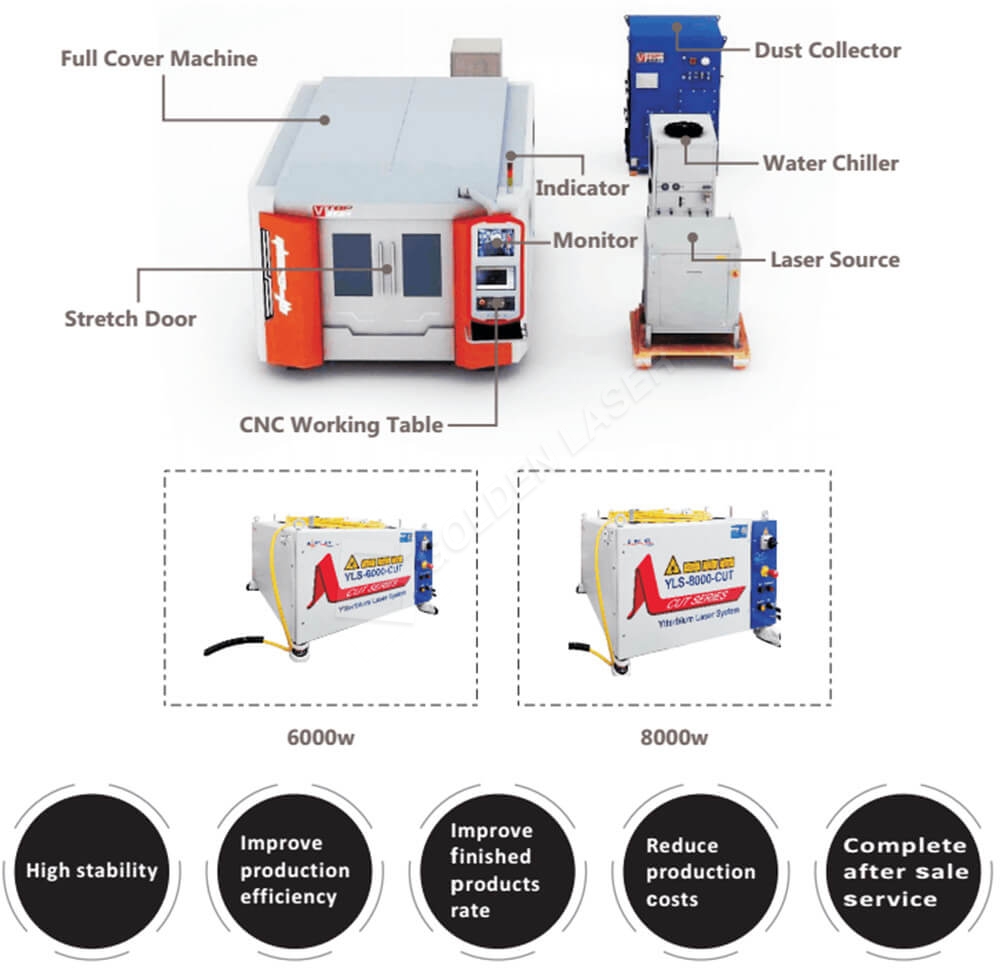 GF-JH series 6000W 8000w laser cutter is equipped with IPG / nLIGHT laser generator as well as other efficient drive mechanism such as high precision gear rack, high precision linear guide rail, etc., and assembled through the advanced BECKHOFF CNC controller, It is a hi-tech product integrating laser cutting, precision machinery, CNC technology, etc. mainly used to cut and form carbon steel sheets, stainless steel sheets, aluminum alloys, composite materials, etc., with the features of high speed, high precision, high efficiency, high price performance ratio, and specially for the larger format metal sheets cutting, with the cutting area 2500mm*6000mm and 2500mm*8000mm, 6000w can cut max 25mm carbon steel sheet, and 12mm stainless steel sheet.
Machine Core Parts Details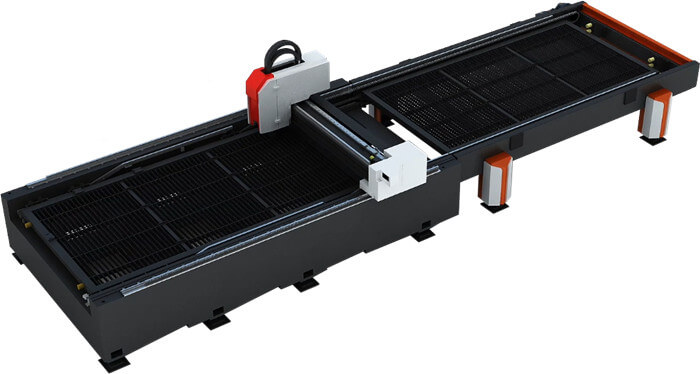 Rack and Pinion Motion System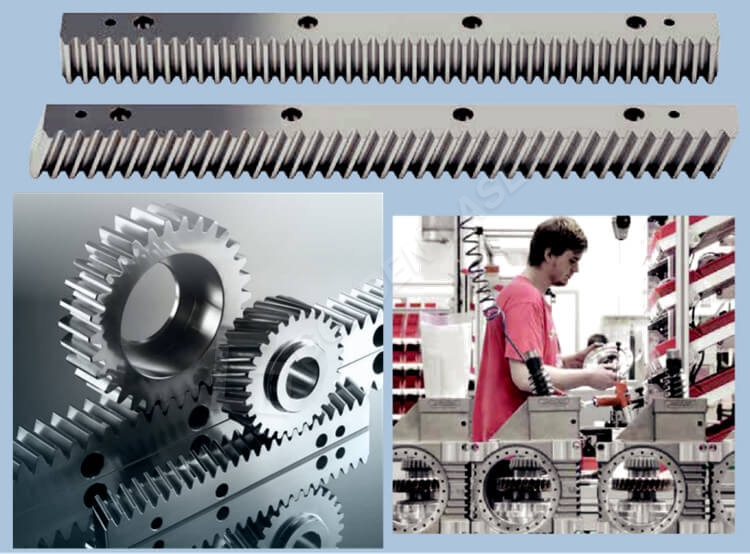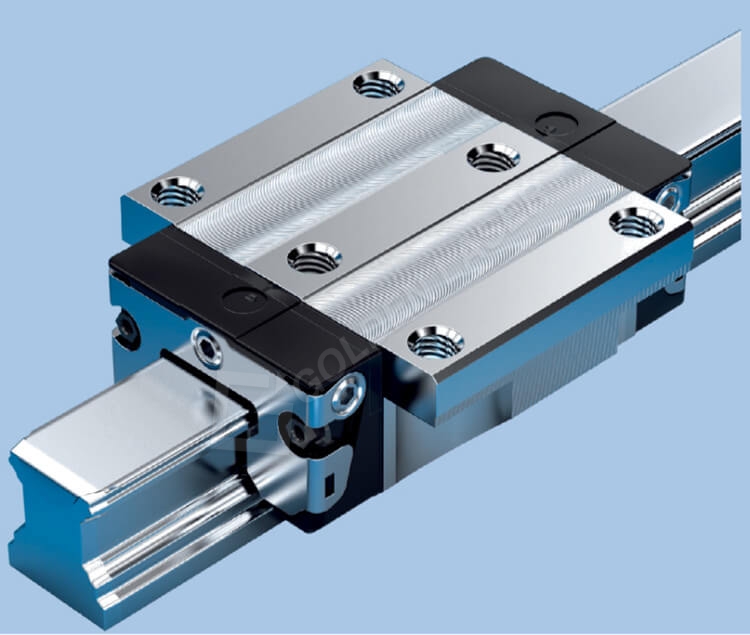 Liner Guide Motion System
Germany Precitec Laser cutting Head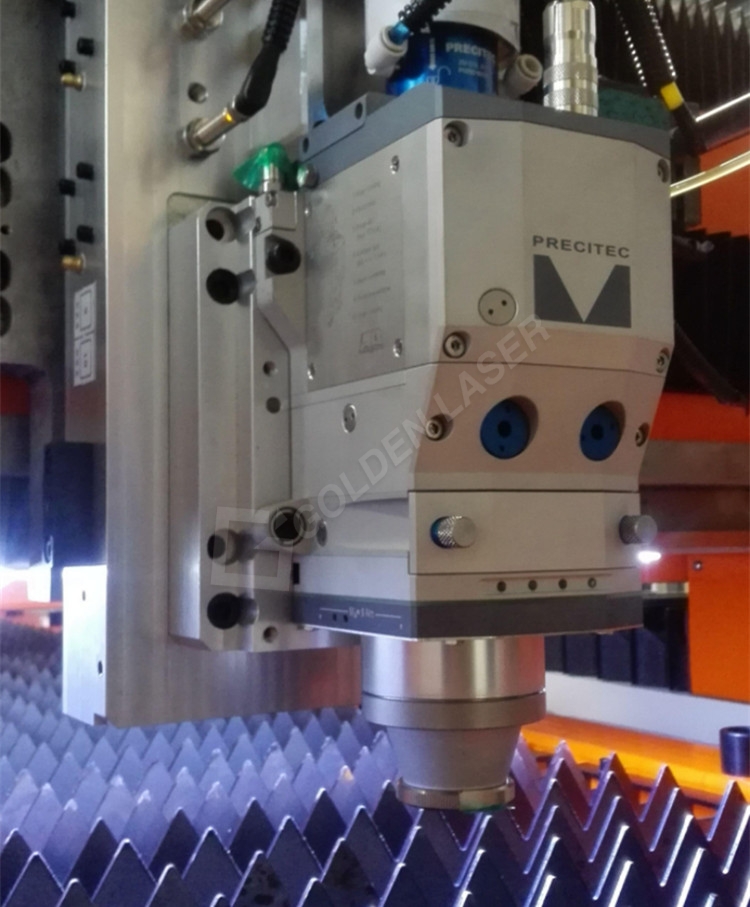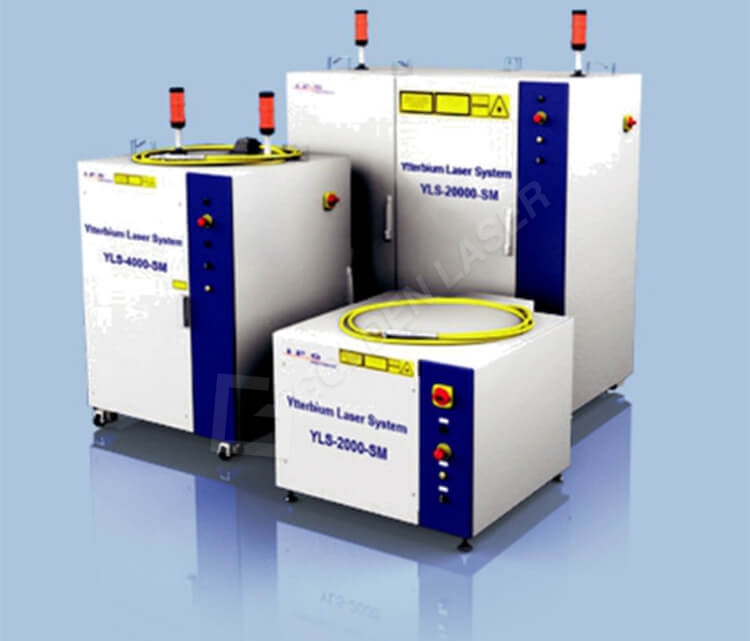 IPG Fiber Laser Generator
6000w GF-2560JH Fiber Laser Cutting Machine In Korea Customer Site

6000w GF-2580JH Fiber Laser Cutting Machine In Korea Factory
Watch The Video - GF-2560JH Fiber Laser Cutting Machine

---
---
Applicable Materials
Stainless steel, carbon steel, aluminum, brass, copper, galvanized steel, alloy steel etc.
Applicable Field
Rail transportation, automobile, engineering machinery, agricultural and forestry machinery, electrical manufacturing, elevator manufacturing, household electrical appliances, grain machinery, textile machinery, tool processing, petroleum machinery, food machinery, kitchen utensils, decoration advertising, laser processing services and other machinery manufacturing industries etc.
High Power Fiber Laser Cutting Metal Sheets Samples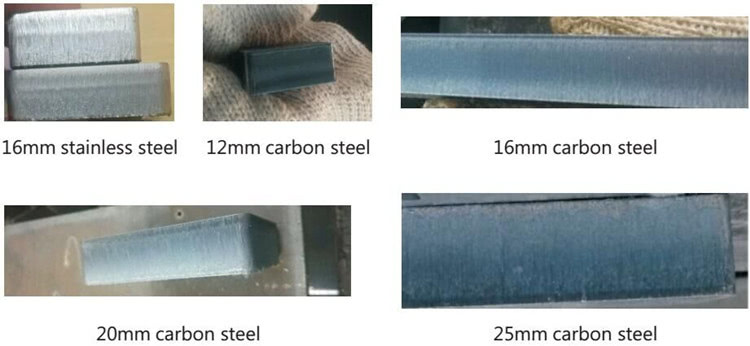 4000w 6000w (8000w, 10000w optional) Fiber Laser Sheet Cutting Machine
Technical Parameters
| | | | |
| --- | --- | --- | --- |
| Equipment model | GF2560JH | GF2580JH | Remarks |
| Processing format | 2500mm*6000mm | 2500mm*8000mm |   |
| X Y axis maximum moving speed | 120m/min | 120m/min |   |
| X Y axis maximum acceleration | 1.5G | 1.5G |   |
| positioning accuracy | ±0.05mm/m | ±0.05mm/m |   |
| Repeatability | ±0.03mm | ±0.03mm |   |
| X-axis travel | 2550mm | 2550mm |   |
| Y-axis travel | 6050mm | 8050mm |   |
| Z-axis travel | 300mm | 300mm |   |
| Oil circuit lubrication | √ | √ |   |
| Dust extraction fan | √ | √ |   |
| Smoke purification treatment system |   |   | Optional |
| Visual observation window | √ | √ |   |
| Cutting software | CYPCUT/BECKHOFF | CYPCUT/BECKHOFF | Optional |
| Laser power | 4000w 6000w 8000w | 4000w 6000w 8000w | Optional |
| Laser brand | Nlight/IPG/Raycus | Nlight/IPG/Raycus | Optional |
| Cutting head | Manual focus / Auto focus | Manual focus / Auto focus | Optional |
| cooling method | Water cooling | Water cooling |   |
| Workbench exchange | Parallel exchange/Climbing exchange | Parallel exchange/Climbing exchange | Determined based on laser power |
| Workbench exchange time | 45s | 60s |   |
| Workbench maximum load weight | 2600kg | 3500kg |   |
| Machine weight | 17T | 19T |   |
| Machine size | 16700mm*4300mm*2200mm | 21000mm*4300mm*2200mm |   |
| Machine power | 21.5KW | 24KW | Does not include laser, chiller power |
| Power supply requirements | AC380V 50/60Hz | AC380V 50/60Hz |   |