This is the third time Golden Laser to participate in the professional Wire and Tube exhibition. Due to the epidemic, the German tube exhibition, which was postponed, will finally be held as scheduled. We will take this opportunity to showcase our recent technological innovations and how our new laser tube cutting machines are penetrating into various industry applications.
Welcome to our booth No. Hall 6 | 18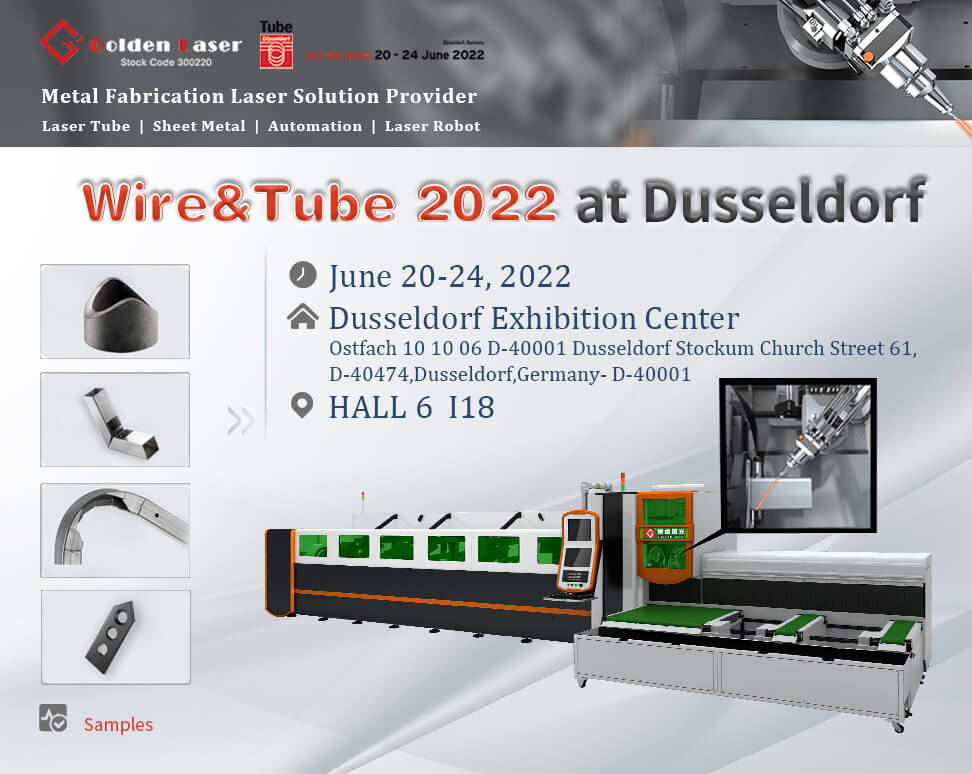 Tube&Pipe 2022 will be held by Messe Düsseldorf, Germany, once every two years. Dusseldorf Stockum Church Street 61, D-40474, Dusseldorf, Germany - D-40001 - Dusseldorf Convention Center, Germany, the exhibition area is expected to reach 118,000 square meters, the number of visitors reached 69,500, the number of exhibitors and exhibiting brands reached 2615 The number of exhibitors and brands will reach 2615.
TUBE&WIRE, organized by Messe Düsseldorf, has been held every two years since 1986 and has a history of more than 30 years.
As the world's number one exhibition for the tube industry, Tube occupies nine halls at Messe Düsseldorf. halls 1 and 2 show fittings, while tube and pipe trade and manufacturing are exhibited in halls 2, 3, 4, 7.0, and 7.1. Metal forming exhibition is located in Hall 5 and pipe processing machinery in Hall 6 and Hall 7a. Mechanical engineering and construction are located in Hall 7a. Halls 1 - 7.0 showcase both profiles and their applications in various fields. The Plastic Pipe Forum (PTF) is held in Hall 7.1.
Scope of exhibits
Tubes: raw materials for tubes, steel tubes, and accessories, stainless steel tubes and accessories, non-ferrous tubes and accessories, welded tubes, seamless steel tubes, common steel tubes, plastic tubes, oil tubes, water tubes, tubes for fluids, gas pipes, structural tubes, fittings, joints and connections, trunnions, elbows, flanges, tube processing, manufacturing and forming machinery, processing equipment, automation equipment, testing equipment, etc.
Golden Laser will focus on a 3D laser pipe cutting machine and 3-dimensional robotic laser cutting workstation to help with a mechanical automation production line.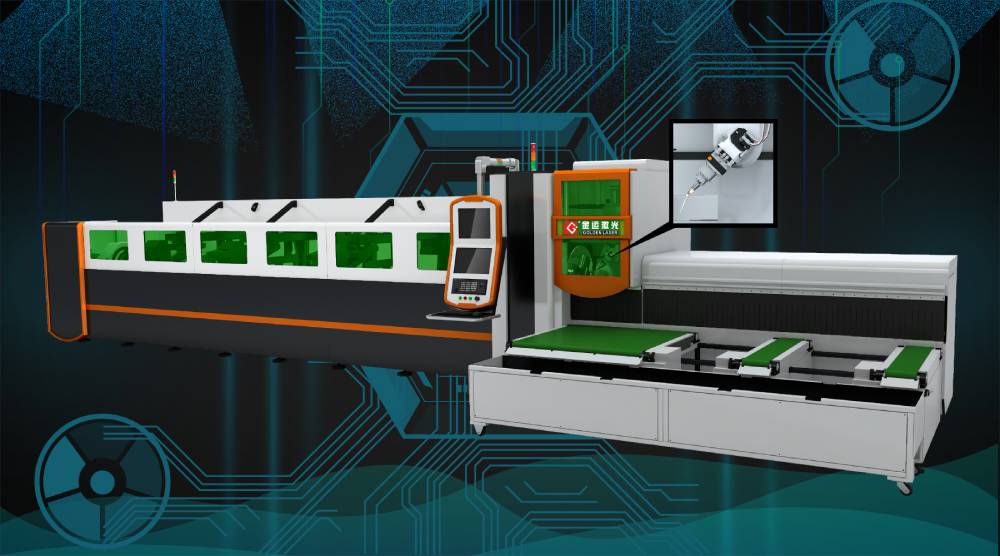 Equipped with JinYun laser's own 3D rotary pipe cutting head to achieve +-45 degree bevel cutting
German CNC control system PA, to achieve high precision and high-speed pipe cutting
Spain professional pipe arrangement software can expand the demand for shaped pipe cutting
An upgraded tube feeding system solves the problem of small and large tube feeding difficulties. The feeding range is wider and more transaction maintenance.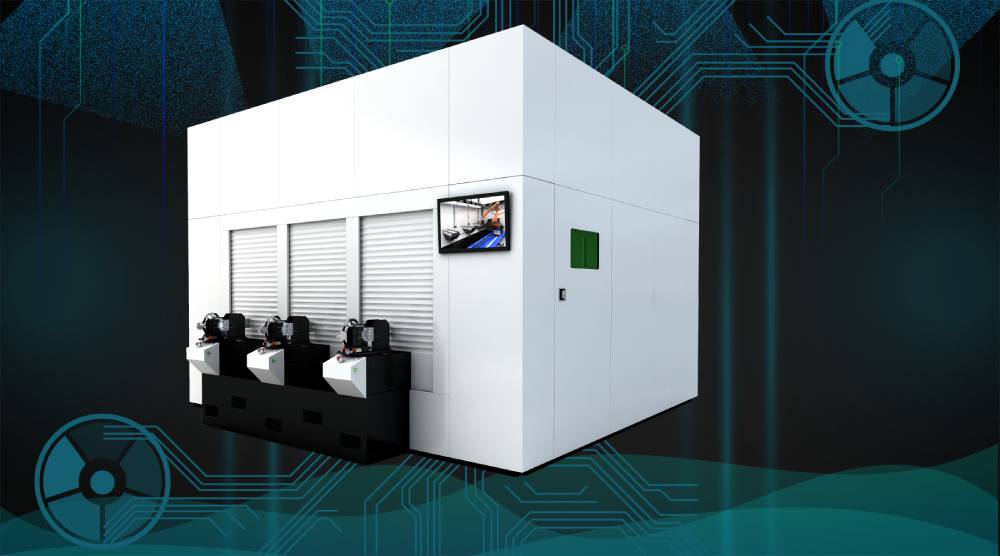 3-Dimensional robotic laser cutting workstation
Fully enclosed design, in line with the European CE safety production requirements and to achieve indoor dust-free environment requirements.
Display combined with window design, 360 degrees without a dead angle to monitor the whole process.
Robotic cutting and welding can be expanded according to your needs.
External loading, internal cutting or welding, safer production.
If you are interested, please contact us in advance, we will provide solutions, sample testing, and exhibition tickets according to your specific needs.