ABB Fiber Laser Robot Arm 3D Cutting Tube / Pipe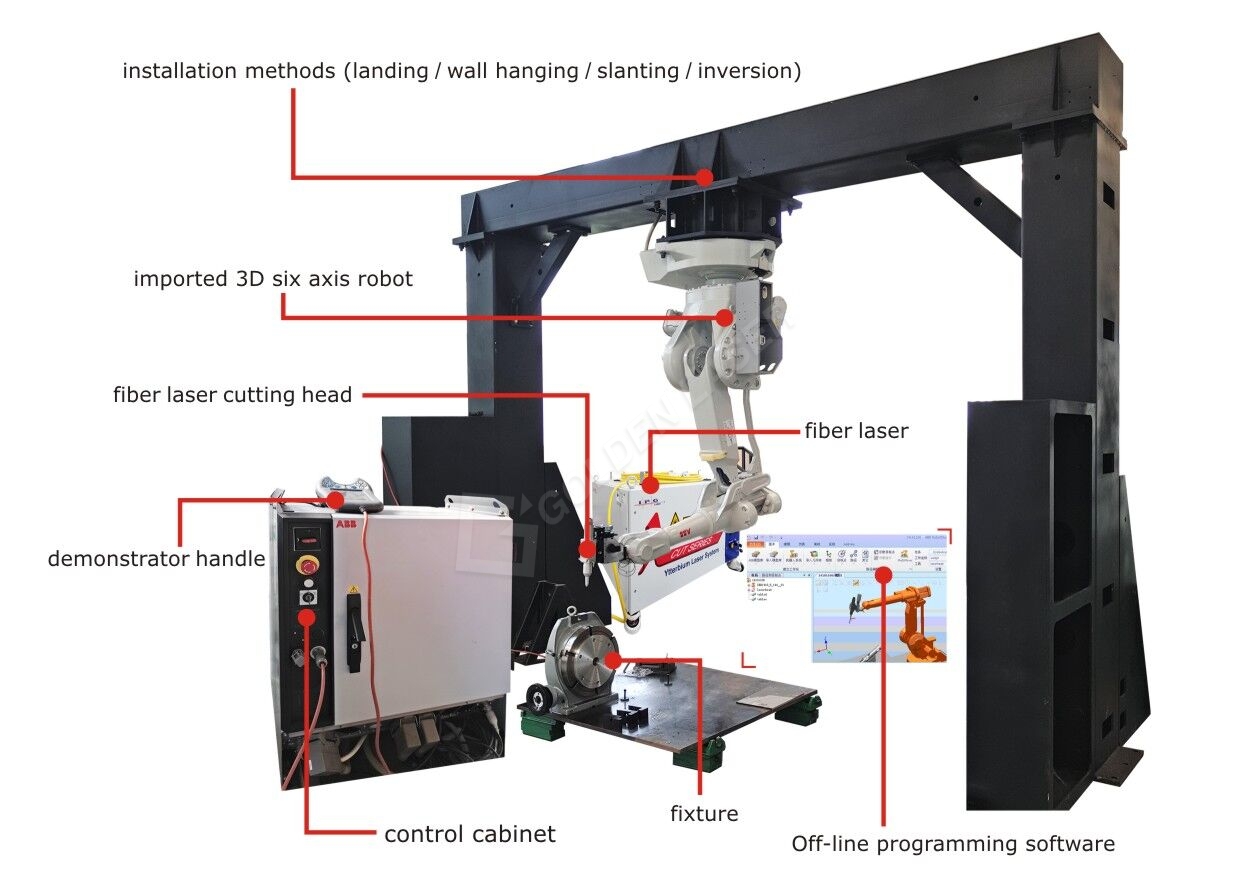 X2400D / L is a special robot for the company's auto parts processing industry and this equipment consists of ABB2400L robot, IPG1000W fiber laser, LASERMECH laser head (including follower mechanism), positioning table, and water chiller.
Machine Advantages
1. It perfectly integrated with the world famous ABB robot arm and fiber cutting technology which represents the most advanced level of laser cutting, and it can realize automated production in maximum degree.
2. 6-axis linkage makes the working area larger and reach long stretch distance with long loading ability, and it can perform 3D track cutting within the working space.
3. Due to the compact structure and slim robot wrist, it can realize high performance operation even if with limited floor space.
4. The process speed and position can be adjusted to achieve the best manufacturing precision and good production rate.
5.  Low noise and long routine maintenance intervals, so the machine service time is longer.
6. The robot arm can be controlled by the manual handle.
7. By changing the program and machine hardware, the robot arm can achieve the function of laser cutting or laser welding
Robotic Arm 3D Laser Cutting Machine For Auto Parts Industry In
Korea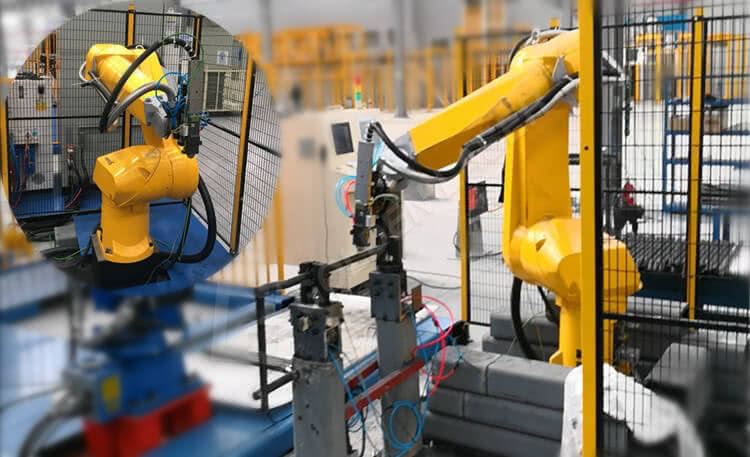 Customer Site – ABB 3D Robotic Arm Fiber Laser Cutting Machine For
Automotive Industry In China
---
---